As an Occasional Traveller, I don't always have the time to jet off overseas for a trip, so I try to spend more time exploring my own backyard when that happens. There are plenty of sites like Visit Singapore that list the major attractions, here I'll make personal recommendations and collects posts about the more unusual things to do in Singapore, stuff that's not swimming in the pool on top of Marina Bay Sands or doing the night safari.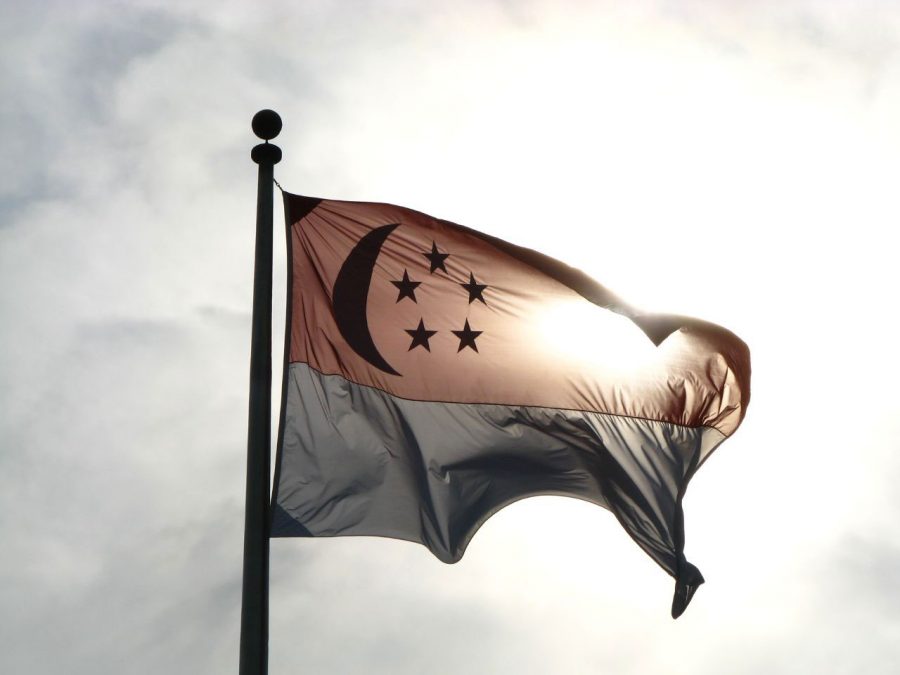 Singapore has a certain stereotype and image to the rest of the world, that you just need a day to hit the major sites. I just want to show that there is more to Singapore than you might think.

Also I often get asked by visiting friends about things they can do, so here's where I point them to.

Besides the articles on this blog, I have a whole bunch of Singapore related articles over on The Culture Trip and various other publications marked by [brackets] in this article. You can also see all my Singapore posts.

---
Nature in Singapore
Singapore as the Garden City, is definitely not well-known for its natural offerings, and while most of Singapore may be covered in tall buildings, there are more green spaces than you might imagine… if you know where to look. Here are some interesting natural spots in Singapore worth checking out.
Kranji Countryside
This remote northwestern corner of Singapore has some of its last remaining farms and Sungei Buloh Nature Reserve.
Sembawang Hot Spring
Singapore's only publicly accessible natural hot spring is located up in a small park in Sembawang, perfect if you want a hot foot bath soak and something quirky. Check out the surrounding Sembawang neighbourhood as well for interesting WWI history, more nature spots and good food.
Keppel Hill Reservoir & Seah Im Bunker
This forgotten reservoir near Mount Faber was not mapped for over 50 years and makes for a fun short hike.
Pulau Ubin
Pulau Ubin is home to Singapore's last villages, stone quarries. Great for a hike, some off road biking trails and getting away from the city life.

Singapore has over 60 smaller offshore islands! Pulau Ubin is the most well-known, but you can also visit Coney Islands as well as those in the south like Kusu Island and Lazarus Island.
Pulau Hantu
Yes you can scuba dive in Singapore's waters, and from its murky depths you might find some unusual nudibranchs, seahorses and more!

Another diving spot in Singapore that I want to check out: Sister's Island.
Bukit Batok Quarries
Former granite quarries in Singapore's western neighbourhood of Bukit Batok have been transformed into scenic parks worth checking out.
Street Art in Singapore
It may surprise you to know that while Singapore is pretty strict about what it considers vandalism, murals and street art have become quite popular in recent years and can be found all over the island. Here are some of my favourite spots.
Kampong Glam
Downtown
This Malay/Arab heritage quarter is home to the statuesque Sultan Mosque, traditional cloth shops, and indie hipster retail, set amidst some lovely shophouses
Little India
Downtown
The Indian heritage area is a favourite with the local and immigrant Indian community as a hangout spot. It's great for a look at the local Indian culture and food
Chinatown
Downtown
The historic Chinese enclave is one of the oldest neighbourhoods in Singapore with lots of significant religious and heritage architecture.
Bugis / Bras Basah
Downtown
Singapore's cultural quarter home to many museums and art institutions alongside cultural landmarks.
Jurong West
West
This residential district in sprung up around the western industrial area in Jurong.
Katong / Joo Chiat
East
This eastern quarter is a mainstay for Singapore's unique Peranakan culture and a favourite for good food.
Ang Mo Kio
North
This residential neighbourhood is home to some quirky murals, cool sculptures and interesting architecture.
Hougang
Northeast
A rare spot where you can find huge murals on the sides of its HDB apartment blocks.
Cultural Sights in Singapore
Some of the less well-known museums, institutions and places of interest that I think are worth checking out.
The Intan
Learn about the Straits Peranakan Culture in a traditional house crammed with artefacts and an intimate tea session with its owner.

For more about Peranakan Culture, check out Live like a Peranakan in Singapore [Accor Hotels]
Haw Par Villa
This once-popular park is home to some pretty bizarre Confucianist and half-human/animal statues and the infamous 10 Gates of Hell diorama. Good for something kinda weird
Niche Museums
A closer look at some of my favourite smaller museums in Singapore, like the Natural History Museum and the Musical Box Museum
---
Food in Singapore
If there is only one thing you do in Singapore, make it to eat as much as you possibly can, whether you are a foodie or not.
Hawker Centre Food
Singapore's hawker centres are home to our street food and are a quintessential local favourite that's cheap and good. Here's my list of 10 best hawker centres in Singapore [Culture Trip] and 5 meals you can get for S$5.
Artisanal Ice Cream
Artisanal home-made ice cream has taken off in Singapore, but these are the stores you have to check out if you want to have a taste of local favourite flavours like durian, teh tarik and more
Cafes
For the hipsters who like hanging out at cute cafes for good coffee and desserts, this is a compilation of recommendations by my readers on the best cafes to check out in Singapore
The best cooking classes in Singapore

[

Culture Trip

] – Learn how to prepare Singaporean style dishes so you can take the taste of Singapore home with you. I tried out one of these cooking classes with Rosaline from Grandmothers' Recipes via Traveling Spoon, a site that specialises in

local food experiences

.
---
Festivals in Singapore
Chinese New Year in Singapore – this happens in January or February every year and is the only 2-day public holiday we have. As the majority of Singaporeans are Chinese and things tend to shut down on the first day, here's what to expect if you are in Singapore during this period. Chinatown is also the most festive and crowded during this time.
---
Ways to explore Singapore
Everyone has different styles of travel, here are some of my suggestions on routes to take to see Singapore in a different light.
Singapore by a Singaporean
Everything I usually recommend my visiting friends to check out in Singapore in one post. Also, some of my reflections on my home country.
Journey to the West (by MRT)
I've always found Singapore's subway or MRT system the best way to get around. Here's what you can see where you go from east to west
---
Uniquely Singaporean Culture
What does it mean to be Singaporean, and how true are some of the stereotypes and things you've been told about Singapore? Some views from a local's perspective.
---
Where to stay in Singapore
I've checked out some of the hotels in Singapore and reviewed them here.
East
Downtown