Jaclynn Seah is a travel writer, content producer and storyteller whose work has been featured in international and local publications. Her background is in the arts, communications and marketing and she has experience with video production, digital curation and corporate writing.
---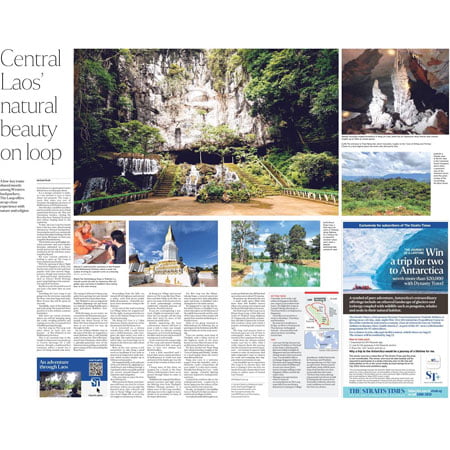 South China Morning Post [newspaper]
Street art in Singapore
JAN 2020 – This article explored Singapore's street art scene through its neighbourhoods and the stories behind some of its most popular murals. See my Singapore street art guides to learn more.
The Straits Times [Newspaper]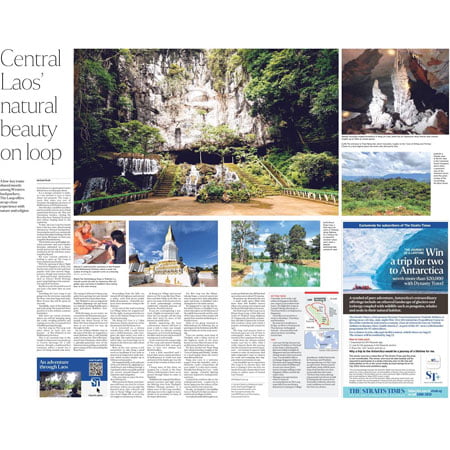 TAIWAN'S GREEN PARADISE
JUL 2019 – I wrote about one of my all-time favourite places in the world, Taiwan's eastern Green Island. See the print article here or read about my detailed guide to exploring Lyudao
TAIPEI ON TWO WHEELS
APR 2019 – After all my trips to Taipei in 2019, I wrote about how to explore Taipei via its YouBike bike-sharing system. Read the print article here or see all my Taipei articles
Turkish Airlines Skylife [Inflight magazine]
TodayOnline [newspaper]
BOQUETE IN THE CLOUDS
AUG 2017 – This was a story about my week studying Spanish and exploring in Boquete, Panama written for the NATAS travel fair supplement. See an edited version of this article here
the simple things [magazine]
MY CITY: SINGAPORE
JAN 2020 – This piece was an interview of sorts where I wrote about my favourite places to visit in Singapore that was published in their Jan 2020 issue
the A List [magazine]
STREET SPRAY LOVE
JUN 2016 – I'm quite proud of this cover article about the evolution of Singapore's street art scene that I wrote for a local arts magazine. Sadly that article and several others I wrote are no longer available on the portal after they changed management, but you can read a reproduced version on my blog
Little Mix
FEB 2017 – I highlighted some of the lesser known smaller museums in Singapore to check out for more personalised experiences. Besides writing this article, I also produced a short video that was used on social media. A version of the original article can be found on my blog
---
---
#Taiwanderingwithscoot
A collaboration with Scoot Airlines to promote Taiwan through blogs and video content for social media. More at #TaiwanderingWithScoot
---
I created, curated and recorded a self-guided audio walking tour. Check out my interview here and buy the tour for just $3.99 over at VoiceMap
Sign up to my mailing list to get the tour free! [limited numbers only]
I created and collated the guide to the Abri Hotel in San Francisco. See the interactive map and tips on Arrivedo
I wrote 6 guides to Singapore for Happytrips in 2015. See them all Times Travel
---