I love looking for street art when visiting a new city, and it's become one of my favourite ways to explore and see a different side of a new destination. Here are a bunch of my street art guides from my home town Singapore and my travels around the world.
Street Art in Singapore
There is a surprising amount of street art in Singapore despite the historically strict laws against vandalism. Read a little about the evolution of the Singapore street art scene, and check out the Singapore street art guides that I personally compiled and update regularly. Also, follow @singaporestreetart on Instagram or check out my Google Map below for more.
Unveiling the walls of Bukit Merah and Lengkok Bahru in this Singapore street art guide of Bukit Merah.
See Singapore with The Occasional Traveller
If you are looking for a guide to show you Singapore's murals, I'd be happy to bring you around in person or virtually. I am happy to work out something with you wherever in the world you are.
Street Art in Asia Pacific
Asia's street art scene is up and coming and there are lots of cool neighbourhoods all around the region with great street art works. It's personally helped me explore some lesser known spots in busy city capitals!
I found lots of various ROA street art works on my travels around the world. A closer look at one of my favourite street artists and his amazing animals.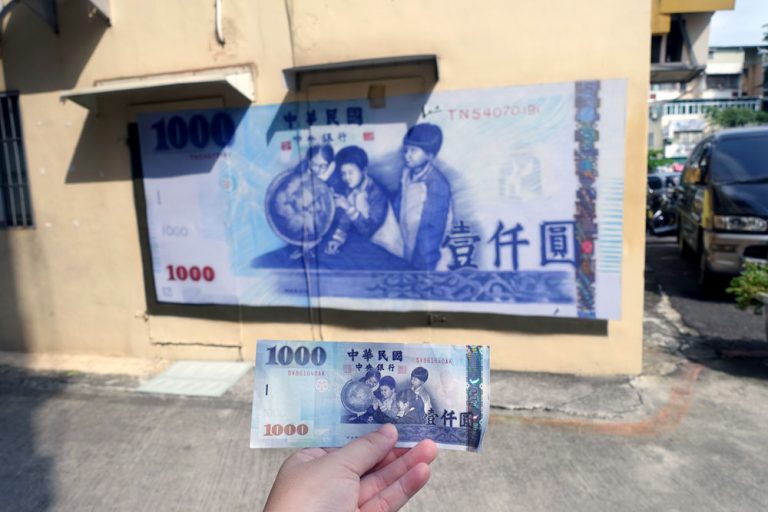 Weiwuying is home to a new performing arts theatre, but right next door is some of the best street art in Kaohsiung – the Weiwuying Street Art Village.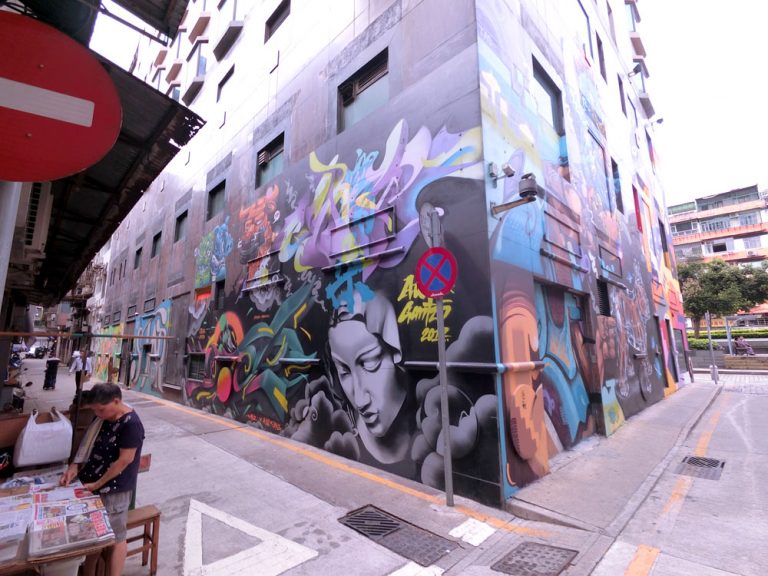 Skip the fancy architecture and embrace street art in Macao – here's my guide showing you where to find the coolest murals and graffiti around Macao.
Uncover some amazing murals and street art in Kadikoy (located on the Asian side of Istanbul) from the street art festival Mural Istanbul.
Bangkok is more than just cheap shopping and great food – hit the streets and uncover some fascinating murals and street art in Bangrak and around Chinatown.
A detailed guide to help you uncover Penang's secret street art spots outside of the main George Town heritage area as far as Balik Pulau and Butterworth.
I love hunting street art and downtown Melbourne was a smorgasbord of graffiti goodness on my street art tour with Blender Studios and my own walkabout.
A detailed guide on where to find street art in Seoul: Ihwa Mural Village, industrial Mullae Art Village, Apgujeong Graffiti Tunnel and youthful Hongdae.
Watching street artists transform walls at HKwalls 2015 and where you can find mural and street art goodness in Hong Kong's Sheung Wan and Central district
A detailed guide to street art in Penang focused on artworks found in the central George Town district.
Street Art in Europe
Europe has quite a developed street art scene and many cities are home to colourful murals from local and international artists. Lots of great works to see in Europe.
I found lots of various ROA street art works on my travels around the world. A closer look at one of my favourite street artists and his amazing animals.
Head to Zaspa to see how Gdansk street art has transformed the uniform blocks of a housing estate into a large and colourful outdoor gallery.
A guide to hunting down street art and graffiti in downtown Bucharest and uncovering some murals in surprising spots.
Manchester is much more than football – Check out this walking guide for Northern Quarter to help you find all the cool street art works on its walls.
A detailed guide on various spots you can find street art in Lisbon, Portugal, as well as some famous Lisbon street art projects to check out.
How I stumbled upon street art in Lagos, Portugal amidst the sun, sand and surfing – a detailed guide to where they are and who made them
I took a street art walking tour with Alternative London to check out the street art scene up in Shoreditch, the East End of London.
Street Art in America
I saw plenty of street art in North and Latin America, I just haven't had the time to put together good guides! Cool spots include Vancouver and Bogota.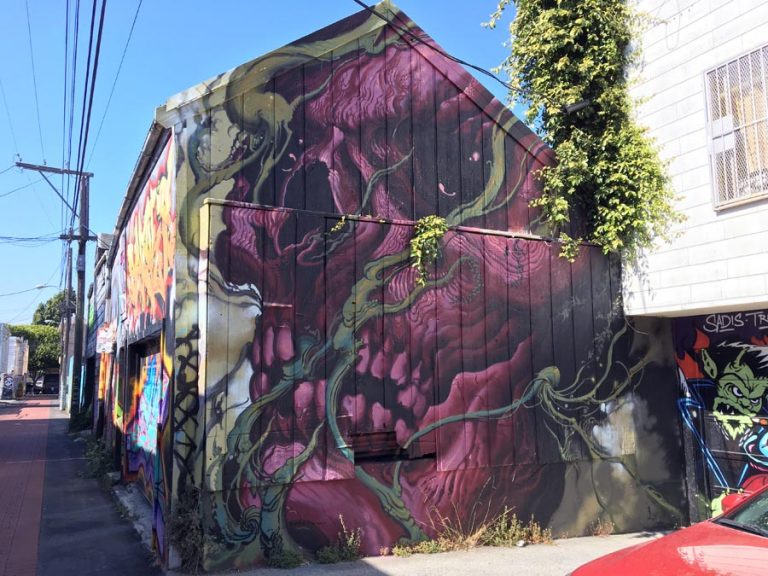 Searching for street art in San Francisco? Here's a guide to the graffiti and murals in SFO's famous Mission District and other hot spots.