One thing travel has made me realise is that how you see your home country can be quite vastly different from how visitors and tourists see your country. It sounds like the most obvious thing to say, but sometimes I read articles about what other travel writers and bloggers have to say and recommend about Singapore, and I have to roll my eyes or stifle a laugh because some of it is so blatantly wrong.
Well, it's not to say that I always get it right myself – who knows what locals think about the blog posts that I write here – but I like to think that I come from a place of personal opinion and my own experiences which are subjective, but sometimes these people position themselves as the ultimate authority on a place they've barely done a stopover in (or worse, they've never been here at all and are writing based purely on hearsay) and that makes me want to throw something at them. I am the authority on How to Piss Off a Singaporean after all.
So that's how this piece came about for Matador Network – Me, a local, born-and-bred Singaporean, firmly refuting (read: finally getting the chance to fling something back at) all the bad advice and wrong things that ignorant people have said about Singapore.
---
A version of this article was first published on Matador Network in Dec 2015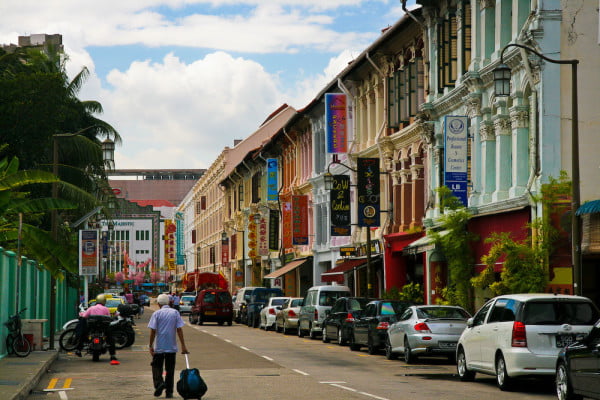 1. "Add 'lah' to the end of every sentence to speak Singlish"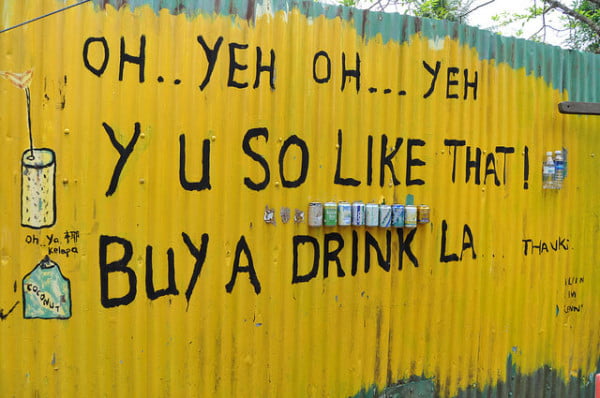 Singaporeans are pretty proud of their pidgin-speak so you are sadly mistaken if you think that awkwardly placing a random syllable at the end of your sentences is enough to pass you off as a local. Just changing the intonation and the stresses of 'lah' is enough to change the meaning of the sentence — that's how efficient Singlish is. There are rules and nuances to Singlish, and while we appreciate your effort to blend in with the locals by 'speaking their slang,' nothing annoys Singaporeans more than poorly deployed Singlish, so just don't.
I quite like this Singlish series on The Middle Ground by local author Gwee Li Sui if you want to learn some proper Singlish (now that seems like an oxymoron)
2. "Drink the Singapore Sling at Raffles Hotel"
This is listed as a must-do in many guide books about Singapore, however spending around S$30 on a pre-mixed pink concoction is definitely not the Singapore culture of drinking at all — you'll be hard-pressed to find a local who has actually tasted a Singapore Sling (I haven't). Instead, search for your nearest kopitiam (hawker centre), put your feet up on the plastic chairs, and enjoy Singaporean favourites like 'teh-tarik' if you favour a well-aerated milk tea, or a 'kopi-o-siu-dai' for black coffee with less sugar for just $2 at most. If you are feeling especially adventurous, try asking for a 'tak-giu' or a 'Michael Jackson', or enjoy your Tiger Beer with a small bucket of ice cubes to keep it chilled.
3. "Take the Singapore Flyer for the best view of the Singapore Skyline"
There's a certain but extremely short-lived novelty to riding a giant ferris wheel, but realize that you are paying an exorbitant amount for a view that only lasts half an hour. The Marina Bay Sands Skypark is another popular downtown spot where tourists can pay to enjoy a 55-story view. If you are willing to pay for your view, why not have a drink or good food to go along with it — there are plenty of restaurants and bars around the bay area to enjoy your view. Another option is to head to roof top of the Esplanade Theatres on the Bay — while considerably lower than most perches at 4-storys high, it has an unblocked view of the bay and, best of all, is completely free.
Or go local – you'll notice we are a nation of high-rise apartment blocks. Look for those that have open corridors – if you take the lift to the highest floor, you usually get a pretty good view of Singapore from up high for free. Remember to be quiet as these are residential areas that don't normally see tourists.
4. "It's hot all the time so don't bother with sleeves or jackets"
Singapore is hot and humid all year round where temperatures are a balmy and sweaty 30+ degrees celcius on average. But to combat the heat, some of the shopping malls and office spaces have their air-conditioners turned to wintry climates — movie theatres in particular are absolutely freezing. Carry a scarf around with you at all times or you just might catch a cold when you breeze into a building unprepared for the chilly air-conditioned onslaught.
5. "The only way to see any wildlife is at the Singapore Zoo / Night Safari"
Singapore may be famous for its urban skyline and dense population, but there is a surprising amount of tropical flora and fauna…if you know where to look. Most of the wildlife and plants are found in the nature reserves located in small preserved pockets around the island: Monkeys and wild pigs are common in the offshore island of Pulau Ubin, while Sungei Buloh Wetland Reserve on the north-western shore is a popular place to spot migratory birds and monitor lizards. Keep your eyes peeled for a friendly family of five otters who have taken to gamboling in the urban areas close to the river banks, as well as a lone wild cow in the newly-opened Coney Island Park.
Recently, I spotted a super endangered pangolin and a colugo (what, it's a real animal, I'm serious) on a nature walk with the guys from Better Trails. I'm still pretty amazed that we actually have quite a lot of unique wildlife right here in urban Singapore.
6. "You'll need to fly out of Singapore to escape the city life"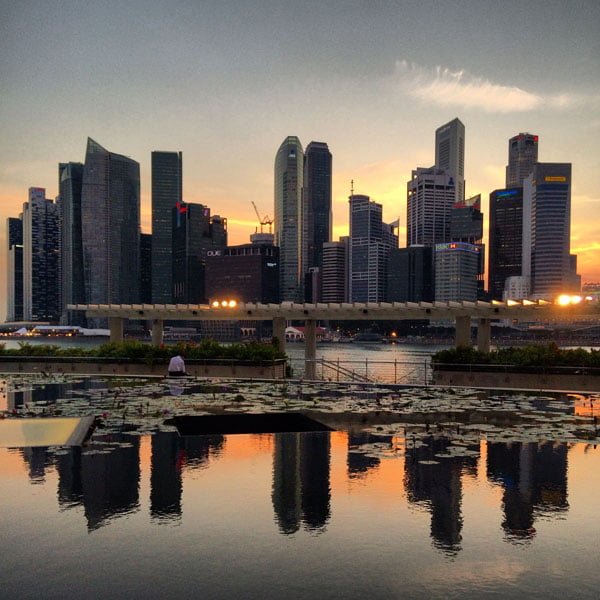 Drive out to Kranji Countryside in the northwest for wide open fields and farm experiences, take a ferry and visit the pristine beaches of the surrounding offshore islands like the oddly-named Turtle or Kusu Island, or go on an underwater scuba dive trail at Sister's Island Marine Park. The best part is being just an hour's ride away from the creature comforts of civilisation.
7. "Orchard Road is THE shopping paradise"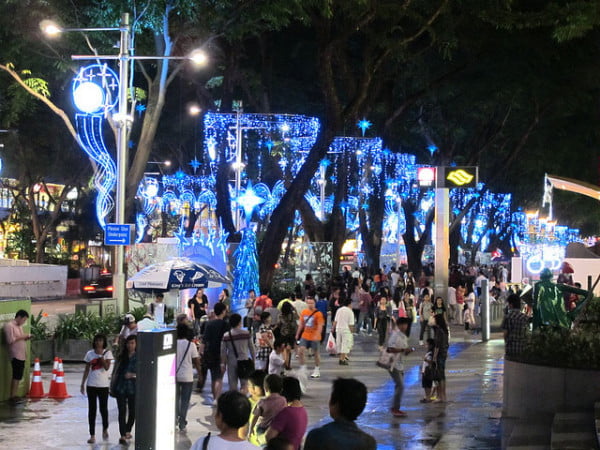 The shopping malls along Singapore's most popular tourist district are convenient for having popular brand name shops located in one comfortable air-conditioned space, but brave the heat and head outdoors for the cool Singaporean shopping experience.
Hipsters head to indie boutiques along Haji Lane, Ann Siang Hill, and Tiong Bahru while cheapsters frequent Bugis Street, City Plaza, Mustafa Centre and Anchorpoint for a good deal and outlet shopping. A tip for those looking to buy Singaporean souvenirs — skip the touristy cheesy Merlion keychains found in Chinatown and the touristy areas — the best quality gifts with a quirky Singapore flavour can be found at the Museum shops.
8. "Stay out of the heat and humidity by staying indoors all the time"
Besides missing out on the truly Singaporean experience of sweating from the humidity, you are also depriving yourself from experiencing the best and cheapest local street food which are mostly found in the open-air hawker centres around the island — visit at night for a cooler and more comfortable experience. The guidebooks will point you to the touristy Newton Food Centre and the Gordon Ramsay-endorsed Maxwell Road Hawker Centre, but I suggest checking out Old Airport Road Food Centre and Tiong Bahru Market and just queuing at the stall with the longest lines to get the best local hawker delicacies.
What's the weirdest or worst advice someone has given to you about visiting Singapore? Let's commiserate and educate right here in the comments.