Hello! I'm Jaclynn Seah, also known as The Occasional Traveller, a Singaporean lady who loves to travel, even though I can only do so occasionally because I have a full-time job. I started this blog in 2010 in the midst of a hectic full-time career when I realised that I had too many annual leave days leftover that year because I had forgotten to travel.

This blog is written for the busy working professional who loves to travel despite having limited time. Use my experiences to plan your own trips easily, be inspired by my tales of wanderlust and learn from my travel fails and wins – the ultimate aim is to remind you to take that time off for your next trip and to travel more.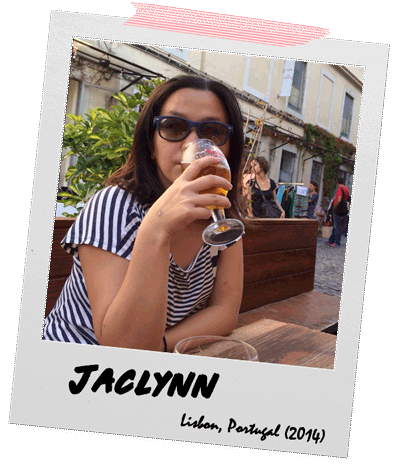 Weekend Warrior

Adding up the short trips and maximising my weekends and leave for travel

Many of you reading this probably have a full-time job. I believe that you can enjoy meaningful and unique travel experiences while maintaining a fulfilling career. It may mean sacrificing time, sleep or some other aspect of your life, but if travel is your number 1 priority in life, you can make it work somehow.

Steady income on a full-time job is how I saved enough money to afford travel. I gave up time and flexibility, but having savings gave me the means to travel to so many places around the world.

I use most of my annual leave days to travel overseas, whether it's for a short 48 hours or long weekend getaway around Asia, or plan in advance to do a longer and more epic trip to somewhere further. See how I do it in my annual round-ups and occasional travelling tips.

I know that planning a trip is often what puts people off travel, so I hope that my experiences and recommendations can make it easier for you to plan your own trips.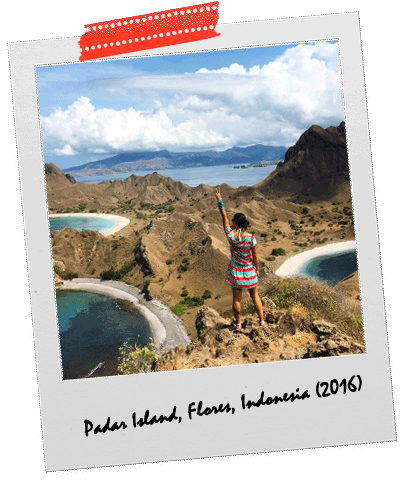 SOLO TRAVEL ADVOCATE

Yes, you should give solo travel a shot at least once in your life

I'm a big advocate for solo travel, especially for fellow women who might be nervous about it. I love the freedom that comes with being independent overseas, how it's helped me to make new friends and not having to adhere to anyone's plan but your own.

I believe everyone should try solo travel at least once even if you ultimately decide that it's not for you.

My first solo trip was in 2011 to Seoul in between jobs and I've been hooked ever since. My goal is to try and travel solo at least once a year.

Other places I've experienced as a solo traveller include Vietnam, Dublin, Prague, Portugal, Penang and my entire Career Break which spanned various countries across Europe, Asia and Latin America. See where I've been.
MY EPIC CAREER BREAK

2016-2017: 15 months of solo backpacking across 35 countries

In 2016, I quit my full-time job to take a break from 9 years of full-time work. I wanted to experience what longer-term travel was like and to visit places further away which are hard to do on a typical 2-3 week vacation. I wanted to figure out my next career move and needed to be inspired again.

15 Months. 35 Countries across 5 Continents. 1 Amazing Experience. This Career Break was the best thing I've ever done in my life and hopefully not the last.

Read more about it in these interviews with Business Times Weekend and Tripzilla.

I freelanced for 2 years before rejoining the full-time work crowd in 2019. I still write about travel for various publications – check out my portfolio for more.


VEERING OFF THE PATH

I love finding the extraordinary along the well-trodden track

I love travel because I love visiting new places and having experiences you can't get back home.

It's easy to lose yourself to the comforts of familiarity, but travel pushes you to always look beyond what you know and to keep a broad mind. It gives your own life so much more perspective.

A lot of my trips involve popular and easy-to-get-to countries around Asia, just because it makes sense for tight budgets and short timelines.

But I'm always trying to find the more interesting and less trodden paths, whether its alternative countries to check out or unusual sights in a popular city – leave a comment or two on any of my posts if you have cool suggestions on alternative things to do in that place!

Travel Content Creator

Travel writer, video producer and editor. I talk about travel a lot.

I started this travel blog in 2010 and have been writing travel articles for other publications since 2013. My work has been published in local editorial like Singapore's Straits Times broadsheet, South China Morning Post and travel sites like Expedia and Skyscanner. See my writing portfolio for more.

I produce my own original content for this website and with other collaborators. Videos and social media shorts are all filmed and edited by my own hand. Companies I have worked with to produce travel content include Taiwan Tourism Bureau Singapore and Scoot Airlines. Learn more about working with The Occasional Traveller.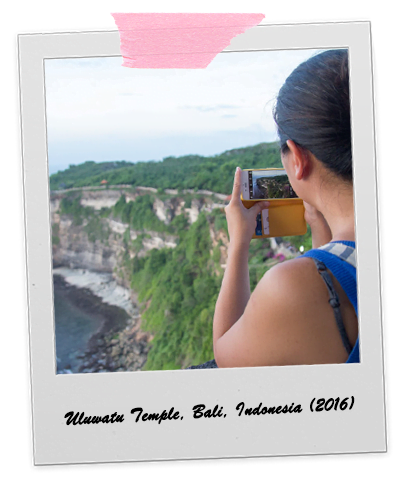 Proudly Singaporean

Exploring my home country between travel and shouting about it to the rest of the world

I don't always have enough annual leave to escape Singapore, so I've taken to exploring some of its more unusual nooks and crannies. I've learned a lot about local culture and history and natural wonders right on my doorstep.

I am a travel expert on Singapore, writing guides and articles on travelling in Singapore for publications like Lonely Planet and Culture Trip.

These days I also curate and host virtual experiences of Singapore via fourwinds. Come check out Singapore's historic ethnic neighbourhoods like Chinatown, Kampong Gelam, Little India and more with me even if you can't travel here in person.