Everywhere I've been to and written about on this blog.
I mostly travel on my own dime but sometimes take media trips that take me to interesting places or show me new sides of familiar ones. Group trips are fine but I prefer self-guided/indie trips if possible. Learn more about media trip coverage and get in touch.
My Travels
countries visited as of 2023
"How many countries have you visited?" is a question I often get asked when people learn that I am an avid traveller and travel blogger. I probably have been to more countries than many people, but honestly it's only ever reminded me how much of the world there is left to see, and how strangely similar and different we are across distance and cultures.
Exploring a new country never gets old – even now I still get nervous when visiting a new destination. What will I find there? Who will I meet? What will they think of me? Any journey is always a brand new adventure. I love visiting unusual destinations or places not often talked about and expanding my world view and knowledge.
But revisiting old haunts has its own allure. How has the place changed since I last visited? How have I evolved since then? As my travel style and priorities shift, so have the way I explore and how I see places. I love seeing the star attractions that make a destination so popular, but also detouring off those tried-and-tested paths to see new faces of familiar places.
---
Singapore, my home
My home country Singapore is the place I was born, grew up in and have spent most of my life in to date. Being a Singaporean traveller is a privilege because of our strong passport, though there are plenty of people who still have no idea where in the world we are.

I've taken to seeking out and recommending some of the less touristy things to do in Singapore.
---
Favourite destinations
It's pretty impossible to name a single favourite destination, but here are some of my favourite places around the world that I would recommend you to visit
Taiwan
Taiwan is one of my all-time favourite destinations to visit. There's a lot of nostalgia because of my travels there during my grad trip and the start of my career break, and I dug deep into unusual activities for my Scoot project, but really I love the natural wonders, friendly people and amazing food and culture Taiwan has to offer.

Of all the places in Taiwan, the more rural eastern coastline is probably my favourite, in particular the offshore islands of Lyudao and Lanyu.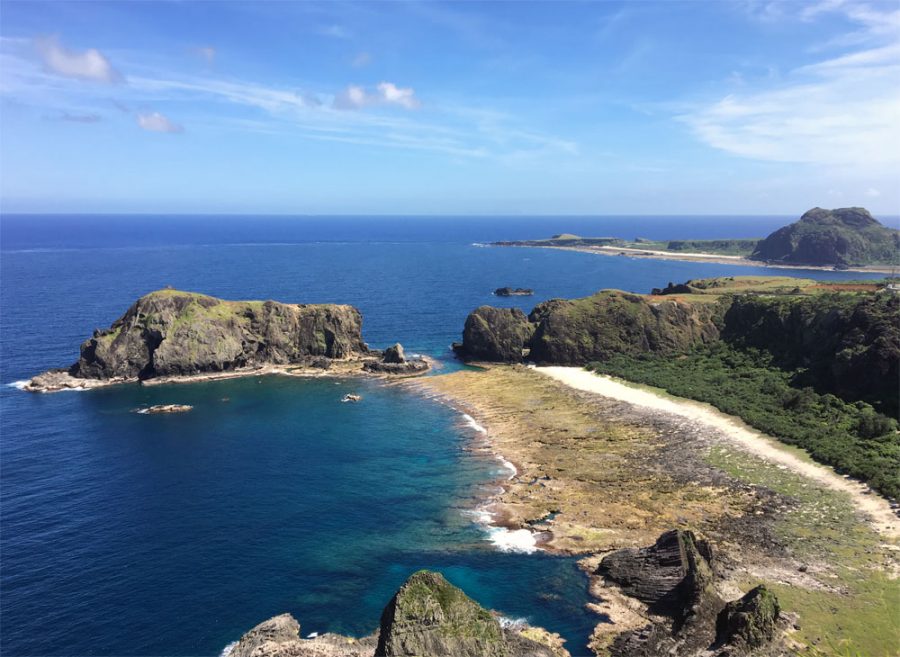 Flores, Indonesia
Indonesia is very popular with Singaporeans: most would have been to Batam, Bintan and Bali for a cheap quick getaway from Singapore complete with beaches, affordable massages and great food.

If you have the time, I highly recommend visiting Flores in East Nusa Tenggara instead. Home to Komodo Dragons, changing-colour volcanic lakes and other amazing natural wonders, I really want to go back again on my own.
Bosnia & Herzegovina
One of my favourite spots in the European leg of my Career Break in 2016. I had been focused on Croatia as one of my dream destinations for a long time, I was merely passing through Bosnia & Herzegovina on my way up towards the Baltic region but I fell in love with the natural scenery and how warm the people were, all despite a very rocky and tumultuous recent history.

I spent about 10 days in Mostar, Sarajevo as well as whitewater rafting in Konjic. I definitely want to return someday.
Colombia
Not many Singaporeans have found their way to South America just because it's so dang far from where we are and most don't have the time needed to properly explore this region. I visited the region over 4 months in 2017, and while I saw many amazing things from Machu Picchu to the Galapagos Islands, Colombia was a surprising discovery for me.

Rich in culture and colour and not just the backdrop of drug wars in Narcos, Colombia surprises in a myriad of ways. I found the world's most beautiful church, climbed a giant rock and hitchhiked back after visiting Colombia's tallest waterfall, just some of the adventures I had in my 3 weeks there.
Browse by region
I've been to a lot of places but only written about some of them
Southeast Asia
The Southeast Asian region is popular with Singaporeans for its proximity for a quick getaway. Combined with affordability from Singapore's strong currency exchange rate and accessibility through cheap flights, there are plenty of options for a weekend trip when you need one.
East Asia
It's interesting as a person with Chinese heritage to see how that culture has influenced this entire region from its practices to its language. This region is great for those who don't want to travel too far and love the cultural imports like drama serials, music and food.
Asia Pacific
Places yet explored: South Asia and Central Asia. And most of Russia. And Oceania's many, many islands.
Africa / Middle East
There is so much of Africa and the Middle East that I have yet to explore!
Western Europe
Most Singaporeans that go on European holidays tend to favour the western half that is more prominent in the media and well known in pop culture imports.
Eastern Europe
I'm particularly fond of the eastern half of Europe because it's where I spent a good part of my Career Break solo backpacking around.
North America
Quite honestly, I haven't seen a lot of this region to date because I've been distracted by the rest of the world, but maybe I'll pop over there some time as there's so much to cover.
Latin America
Central and South America are about the furthest you can get from Singapore and not very well visited as it takes a lot of time and money just to get there. I spent 4 months traipsing these parts, learning Spanish and hope to return again some day.