Jaclynn Seah is a Singaporean travel blogger who has been featured as a travel expert in numerous Singaporean and international media outlets. With a background in communications, she is comfortable both in front and behind the camera. For interviews or other requests, please get in touch to find out more.
---
JUN 2018 – I was interviewed about my travels and spending 4 months in South America and learning Spanish. You can see the full episode featuring me and other Singaporean travellers here
APR 2015 – I was a main feature in this original TV series talking about the intricacies of travel insurance and my experience as a traveller. More details on the experience and how you can catch the episode online
here
JUN 2015 – In this interview segment about the changing face of Singapore's tourism, I shared my thoughts on millennial travellers and the increasing popularity of alternative ways to explore a city through things like street art tours. See the archived article
here
.
OCT 2014 – I was invited to speak in a live TV interview on the Newsday segment from the perspective of a local about the Lonely Planet placement of Singapore as the Top Country to Visit in 2015. More on that experience
here
MAY 2015 – I chatted about my blog and some of the possible places you can visit for a quick weekend getaway. I had a mini radio show back in school, I miss it a little!
---
---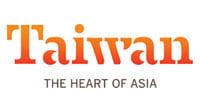 I was invited to present about my travels to small towns around Taiwan in a lunchtime presentation session.
I made two presentations at The Planet Traveller events about solo travel and my career break
I was selected to be one of 10 travel bloggers to participate in Navigate Media's Bloghouse 2013 in Dublin. Had an amazing time and met lots of awesome people.
I was invited as a guest panelist to WITNext Evenings in 2014 to speak about content creation and jobs in the travel content industry alongside editors and other travel companies.