As 2022 draws to an end, it's been a pretty rollercoaster sort of year after being grounded through 2020 and 2021. It really is one of those years that simultaneously feels very long and short all at once. So what's been happening with The Occasional Traveller? It's always fun to take a look back at the past 12 months just to see what exactly happened.
Total number of days travelled in 2022: 29
Wow it's been a long time since I've been able to type that. 2022 was the year I resumed travel again and made full use of all those leave days, managing almost a month's worth of travel overseas with !
Spain: 13 days
Tioman: 4 days
Jeju: 12 days
Total places visited: 3
While I didn't visit any new countries, I did cover some new cities as well as revisit some old places from before.
Spain: Seville, Cadiz, Cordoba, Barcelona
In 2021 I still wasn't quite sure whether travel was on the cards, but as my birthday in March drew closer, that urge to fly got even bigger so when good flight prices for Europe started popping up, that's when I knew I had to scratch that travel itch and restart those birthday trips. I wrote a pretty detailed post on why I decided on Spain and what travel was like back then when both Singapore and Spain were kinda in the transition towards post-COVID rules.
This trip was a mix of old and new as I headed back to the Andalusia region which I last visited in 2008.
Revisiting Seville, a city I last saw way back in 2007. Spent my birthday weekend in this city eating a whole lot of tapas, appreciating Moorish architecture and just getting used to not having to wear a mask outdoors.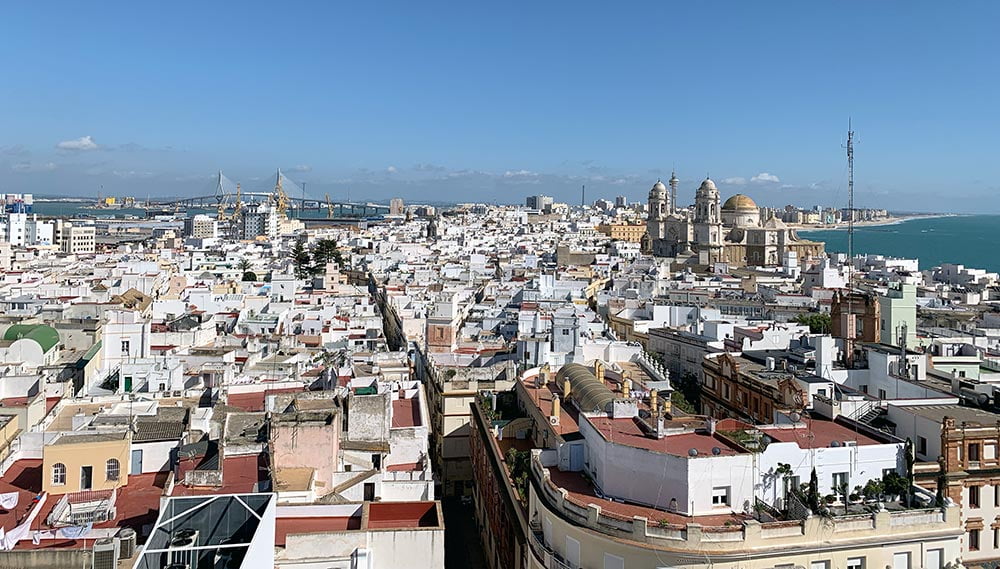 Next stop was seaside town Cadiz, a cute little old town that I explored quite thoroughly on foot. Spain's coastal towns are always so pretty, and Cadiz old town was a real good mix of culture, history and more great food.
Last stop in Andalusia was Cordoba – mostly so I could finally see the iconic red and white arches of the Mezquita-Cathedral. I loved how different the vibes were for all the cities that I visited in Andalusia and I had some pretty good food here too.
See my Cordoba guide for more.
I didn't get around to blogging about it much, but in the few days I spent in Barcelona I basically revisited La Sagrada Familia, checked out the remaining Gaudi places I hadn't visited yet like Casa Vicens and Palau Guell as well as indulged in my love for street art by finding some odd spots to visit and even meeting an artist or two! It was pretty low key but awesome. Also did not get robbed which is always a plus, woot.
Malaysia: Tioman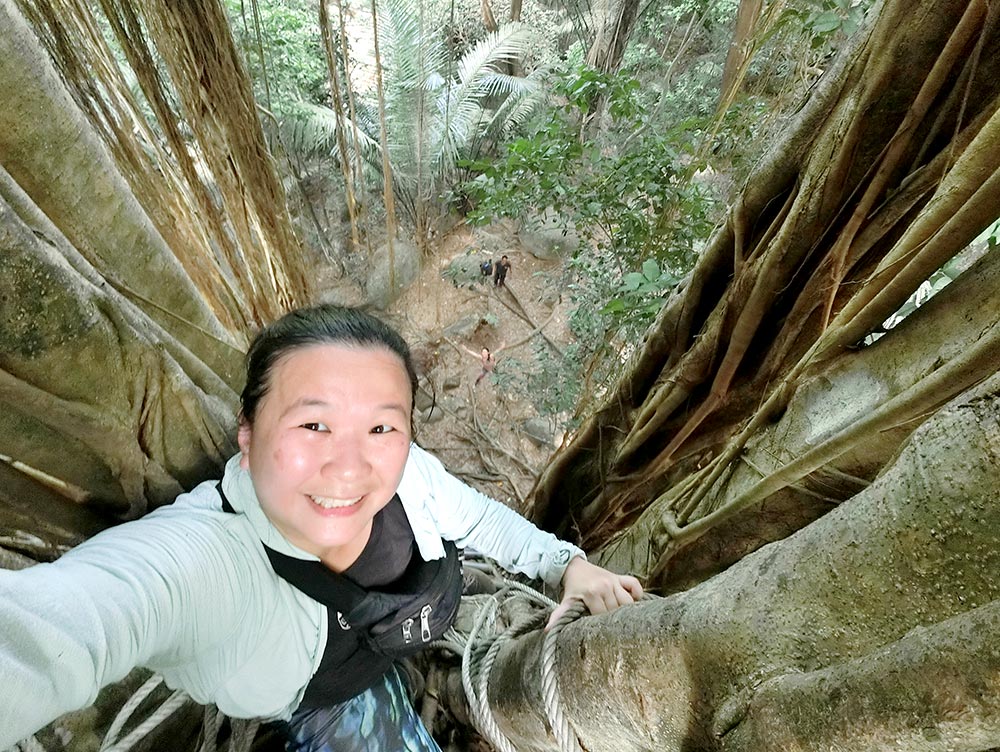 2022 was also the year that tourism restarted again and I got my first press invite up to the Berjaya Tioman Resort! Now Tioman is a place I only dived at before so getting to stay in a fancy resort and properly explore the island was pretty cool – I invited my friend Y with me and we hiked, dived and even cycled as we enjoyed this beautiful beach resort. Getting there from Singapore is a still a real pain in the ass, and beware of sandflies! That was an itchy aftermath…
See my Berjaya Tioman Resort review. Cycling guide from Tekek to ABC coming soon!
South Korea: Jeju + Seoul
My final big trip for the year was again influenced by flight prices – Scoot had just launched a direct to Jeju flight and I managed to snag a great round trip promo deal! I decided to head there in late September/early October for autumn but still managed to catch the very last bits of summer just as things were cooling down.
My introduction to Jeju was a tad gloomy, but I did see some lovely weather and sunsets along the northwestern coast where I stayed near Aewol and Hallim. Lots of cute little cafes and hiking as I bused and taxi-ed my way around Jeju solo!
See my guide to Northwest Jeju covering Aewol and Hallim including the island of Biyangdo.
From the northwest, I headed down south to Seogwipo City and explored the sights here. I actually intended to do some scuba diving here but because of weather plans and me being lazy, I decided to just wander around on my whims, but lots of lovely coastal sights down here – that's the next post coming up.
Next stop was the east, and I really would have spent a bit more time here if not for the shitty weather and Seongsan closures that threw my plans off a bit. I pushed forward my plan to visit Seongsan Ilchulbong by a day so as not to visit during bad weather, but it ended up being closed!? Still I ended up making a random new friend while eating haenyeo caught shellfish and visited Seopjikoji too.
Am working on a Seongsan-Seopjikoji post, but in the meantime check out my guide to the island of Udo.
And finally I popped into Seoul just for a bit to do a little shopping, revisit some old favourite spots and visit a Korean friend who showed me her neighbourhood and treated me to dinner at her house. I really appreciate being able to reconnect with travel friends that I met on the road!
Changing travel styles
It had been over 2 years since I travelled so I definitely needed some time to get back into the groove of travel.
Packing used to be something I could do in half an hour or so because most of my travel gear was set up and ready to go. Now I had to recall where I had stashed the travel sized items ad figure out what I really needed to pack. I definitely overpacked on my trips – I'm hoping to start streamlining my luggage more in future!
Another big change is that while I'm still happy to go solo, I've started to fork out more for private rooms and bathrooms. In the past I usually saved on travel costs by staying in shared dormitories with shared bathrooms. With COVID still going around, I opted to stay in private rooms in 2022, and I am definitely appreciating the privacy. Yes it is harder to make friends casually in a closed off setting, but maybe it's a age thing, it is kinda nice to just sprawl out without a care at the end of the day.
Travel in 2023
So what's up for the new year? Travel definitely looks like it's coming back properly though flight prices still aren't as competitive as they used to be in my opinion. Some potential trips planned for 2023 so far include heading up to Taiwan for their lantern festival, and maybe a return to Hua Hin in Thailand if these plans pan out. Other than that, I haven't made any firm plans as yet. Should I do something epic this year?
---
What are your travel plans for 2023? You can check out my old round ups if you want to see what my past travels were like.