End of the year and end of a decade, how was your 2019?
2019 for me was a year of change – I spent the first half of the year freelancing, and the second half featured a surprise return to the occasional travel life when I found a full-time job. I enjoyed the freedom of freelancing and taking on short term contracts in 2017 and 2018, but the full-time job offered new prospects, higher pay and a steady pay check, so why not? I'm always up for new challenges, and I do want to save up more for now to hopefully do another career break further down the road.
2019 was also a year of shitty health. I had a bacterial infection that resulted in recurring cysts and swellings through the middle half of my year – thank goodness for health insurance – which hopefully remains fully eradicated. It meant taking a step back from activity for an extended period to heal, and I'm definitely feeling my age because I'm probably at the most unfit I've ever been. It'll be a hard journey to regain my fitness >_<
But anyway, let's have a look back at what 2019 was like in terms of travel for me. If you are curious, see all my past roundups dating back to 2011 covering my travels and even some of my favourite pieces of writing and blog activities.
Total number of days travelled in 2019: 75
This is pretty surprising to me as I started working full time in the latter half of the year so I expected to be travelling less than 2018, but somehow ended up travelling about the same amount instead., which is about 20% of the entire year.
Total places visited: 9 countries
I visited a number of familiar places like Taiwan, London and Shanghai, but also lots of new destinations like Raja Ampat, Busan and Central Laos. No new countries added to my total of 55 though – see all the places I've been and written about here.
Taipei + New Taipei City (7D)
I closed out my #TaiwanderingWithScoot project with a fourth trip up to Taipei in January, which was kinda cool and rainy since it was winter. This trip was focused on local experiences and outdoor experiences which included learning how to climb a tree, Taiwanese cooking lessons and a whirlwind motorcycle tour around Taipei.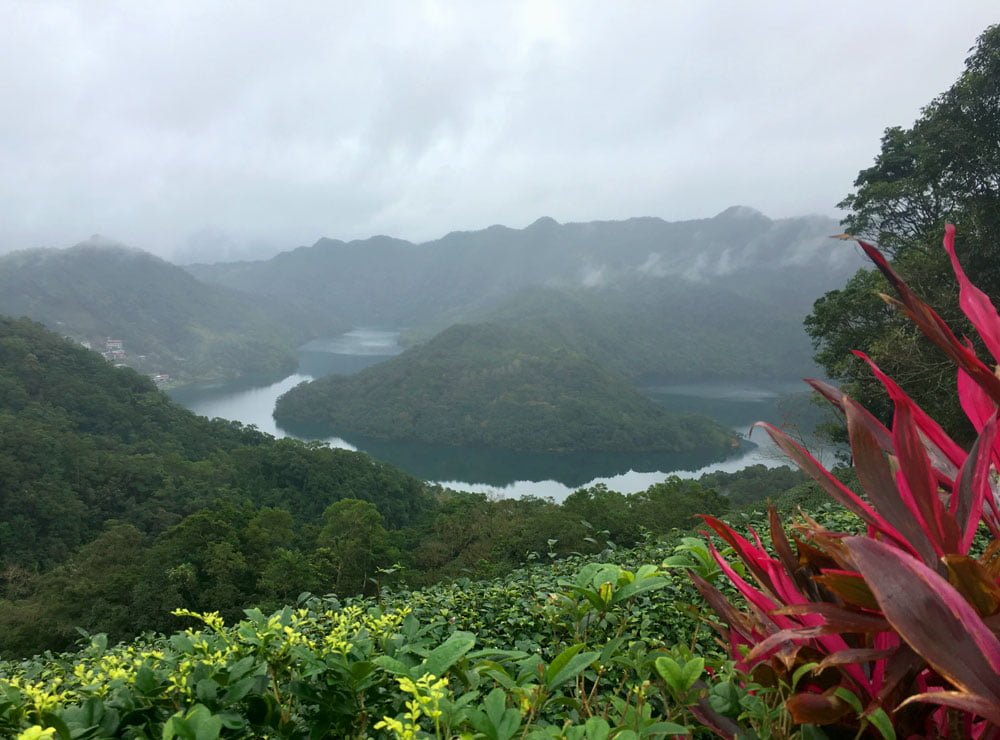 Read my TaiwanderingWithScoot posts about Taiwan outdoor activities and local experiences in Taipei.
London + Bilbao (12D)
London has been a regular feature because of a judging gig that I've been doing the last 3 years, and while London is always great to visit and catch up on musicals (Hamilton!) and museums (Natural History Museum!), it's also a great jumpoff point for exploring Europe and this time I found myself in Northern Spain's Bilbao for about a week. It's been a place I've wanted to explore so I was glad to finally do so. Besides great pintxos and getting to use my rudimentary Spanish, a highlight definitely was seeing 'Dragonstone', aka San Juan de Gaztelugatxe which was the stand-in location for Dragonstone in the Game of Thrones TV series.
Read about my experience trekking Dragonstone in San Juan de Gaztelugatxe.
Raja Ampat Scuba Diving (10D)
Raja Ampat was my dream dive destination for the longest time so I was very stoked to finally get to do it for my epic birthday thing. The waters of Raja Ampat really are as beautiful as they describe. You become so numb to clear waters and vibrant fish life because that's literally what you see at every turn. Some highlights on this trip to Indonesia include getting to see a whale shark, diving in a mangrove, but it was also on this trip that I'm pretty sure I ended up getting a bacterial infection that lasted for a few months after.
See some of my favourite shots and dive sites from my Raja Ampat LOB dive trip.
Busan + Jeollanam (9D)
I had Krisflyer miles to use up before they expired, and when the new Busan route opened up, I booked myself a trip to explore more of the Jeollanam district on the southern end of South Korea. I spent about half my time in Busan, exploring the city and day-tripping to Geoje Island, as well as outside the city in Suncheon and Yeosu. Busan and the Jeollanam region have a very different vibe from Seoul, so it was pretty interesting to see more of South Korea. I also got to meet my friend B who I met in Taiwan earlier in the year and it was great having her show me around the place.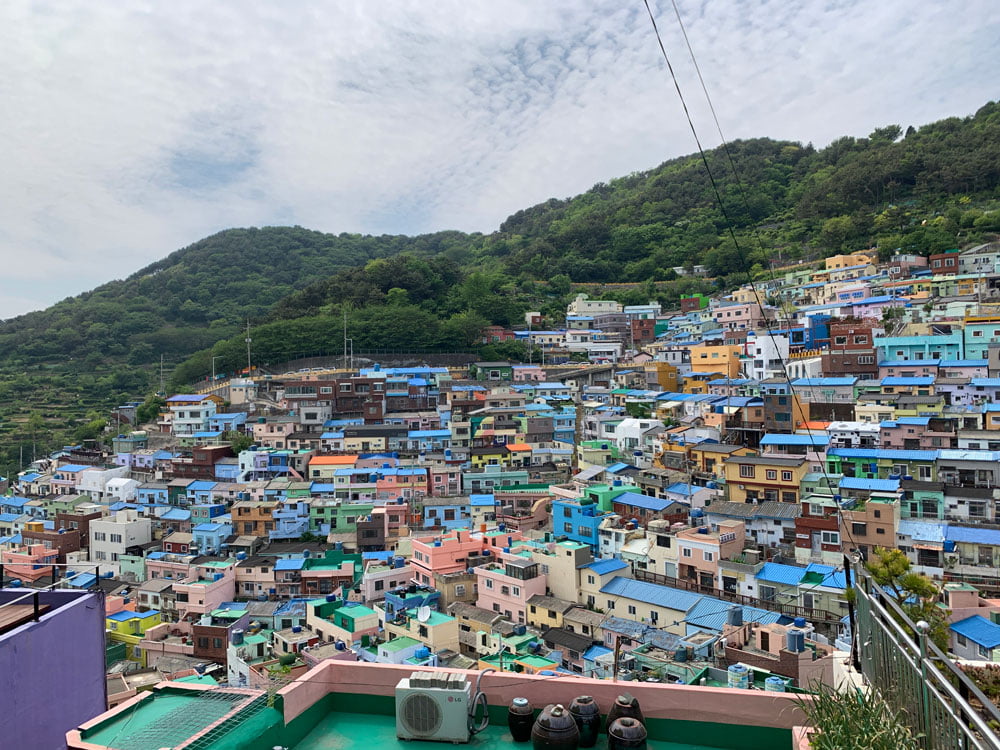 I wrote a bunch of posts about exploring Busan for solo travellers and Suncheon and Yeosu in the Jeollanam region.
Central Laos (6D)
I headed back to Laos on assignment for the Straits Times on the invitation of the Laos Tourism folk. We headed east from Vientiane on something called the Laos Loop that is popular with motorcyclists – through Bolikhamxay down to Khammouane and back again. Lots of caves, lots of driving – somehow I think I encountered bed bugs again (I think at this point I'm just extra sensitive) but it was very cool getting to see this lesser known part of Laos. I really like how my video turned out as well – check out my post in the link below to see it for yourself.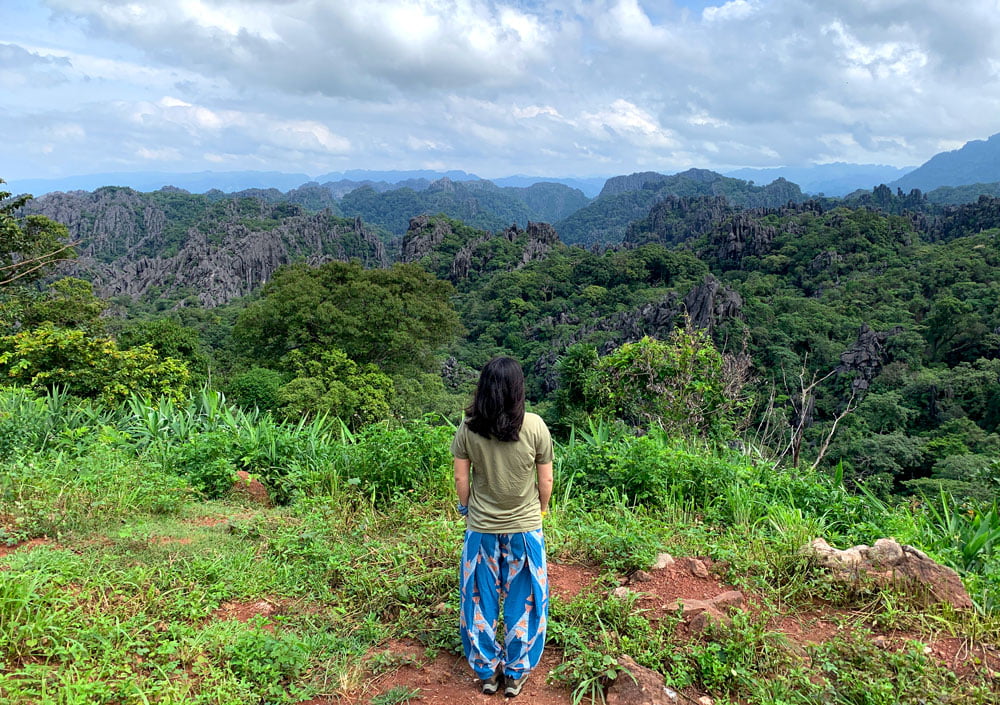 Check out my post about Bolikhamxay and Khammouane on the Laos Loop for more or see my original article for the Straits Times (paywall).
Genting Highlands (2D)
A rare family trip to nearby Genting Highlands where it was nice and cool but kinda hazy. I didn't do very much here, just hang out at the indoor theme park, do some outlet mall shopping and have good meals with the family. I think it's been at least 20 years since I was last here so it's definitely changed a lot from what I can remember. I really like having the cable car to get up and down the mountain though. I also chatted with a lady at the bus station on my way out, and it's kinda scary seeing firsthand how addicted to gambling some people are.
Sukhothai (3D)
Right on the tail of my Genting trip, I took a bus to Kuala Lumpur and headed to Sukhothai in Northern Thailand for another assignment where I covered the small town of Sawankhalok and its street art alley. Besides getting to see a new region in Thailand, I also managed to escape the worst of the haze in Singapore at that time. I had local and Thai-speaking guides show me around Sukhothai and Sawankhalok for this trip, and honestly I think it'd be hard to get around if you don't speak English because it really isn't that touristy, but that's the charm of this little hidden gem.
Read about Sukhothai and the Sawankhalok street art alley for more.
Shanghai (6D)
3 months into my new job saw me flying up to Shanghai for a trade conference, and it was nice to see the city again after my brief encounter back in 2014. The first few days were mostly spent in the convention centre, and my Italian colleague introduced me to the wonders of authentic Italian dining (tip: let the Italian find the Italian-speaking server and eat whatever he orders), but I extended a day on my own to do a little shopping and walking around (in the rain, boo) and visited the hip Moganshan art area.
Taipei + Chiayi + Jinshan + Yilan (10D)
My last trip of 2019 saw me return to Taiwan, this time thanks to the National Palace Museum who showed us some of their treasures and around their second Southern branch in Chiayi. Besides seeing more of Chiayi which I'd never really visited much before, I also finally got to visit the famous Alishan for the first time. This media trip involved meeting many other South East Asian media which is always interesting.
After a rather hectic media trip, I extended the next few days on my own and found myself in Jinshan on the North Coast in New Taipei City thanks to the Gold Ranch and Resort, where my kind hosts showed me around their town for 2 days. I always enjoy seeing new places from a local's eye. Then I moved on to Yilan where I stayed in Yilan City for a change and explored Toucheng, Jiaoxi and more of Yilan City my favourite way – on my own little scooter. I managed to cover some spots that I had missed previously and I really just enjoy the free and easy nature.
Check out my post about the National Palace Museum in Taipei and Chiayi and my guide to Jinshan in New Taipei City.
---
What's next in 2020
Who knows what the new year holds? It will be The Occasional Traveller's 10th year of existence though, maybe I should do something epic? I also don't have anything lined up for my Epic Birthday travel for 2020 yet though, what should I do? I will definitely be travelling less since I'm back at full-time work, based on past records it'll probably be half of what I've been doing in the past 2 years, boo.
I do know that I will be headed back up to London again, and most likely I'll be in Rome and Italy to visit family – I actually have seen very little of Italy and have never been to Rome before so I am looking forward to this. No other plans at this point though. It's also quite likely that I will be in Taiwan again at some point for blog stuff, and I probably want to do some scuba diving as well if possible.
How does travel look like for you in 2020? Give me some inspiration on where to travel to in the coming year.
---