Sorry for the one week hiatus – I was away on my very first proper work trip in London, and what a jam-packed week it was! I thought I might have time to write at nights after the meetings were all done, but besides having to check my work emails and adjusting to general jetlag, I spent more time sleeping and recovering instead, so not much writing accomplished at all. But anyway, here's a general sum up of the trip and some quick London travel tips for you.
Normally I would extend a trip like this if I could since airfare is covered, but I'm already short on leave days, so here's what I ended up doing instead:
Going up: I flew on Friday late night so I didn't have to take leave from work, and reached on Saturday early morning, giving myself 2 days of free time before meetings started on Monday morning. Flight SQ322: 2330hrs – 0555hrs (+1)
Coming back: We finished meetings on Friday, and while some colleagues flew back on Saturday morning, I left Saturday night around 10pm instead, giving myself an additional day. I reached Singapore on Sunday evening. Flight SQ321: 2205hrs – 1800hrs (+1)
Also, I was lucky to head up during the summer month – the sun set around 9pm+ (!) on average, these insanely long days really made you want to utilize those hours well.
Also the weather for the most part was pretty, surprisingly perfect. Seriously, other than 2 days of rain (and of course it would rain when I didn't have my jacket or umbrella on me), the weather otherwise was super awesome. Warm even, in the low 20s, enough to bring the Londoners out onto the grass patches in droves to bask in the sunlight.
Work wise, London is a great place for the arts, and way ahead in terms of where Singapore is right now, so it was a rather interesting learning experience for me. Naturally given the theme of the trip, I did a whole bunch of artsy things, not purely for work but just because arts and culture is so built into the DNA of London it would be a shame to miss out! I'll definitely talk more about the artsy stuff and what I'd recommend you check out if you're in London, especially if you're more of a layman like me. I might work in the arts, but trust me, too much arts and I get a bit dazed as well~
Arts wise I covered a whole range of things, like visit the larger museums like the British Museum, Victoria & Albert Museum and the Tate Modern. I also checked out some smaller galleries like the White Cube in Bermondsey and the Bankside Gallery, and had my first performance art experience with Marina Abramovic at the Serpentine Galleries – read the account of my first performance arts experience.
I watched some musicals in West End of course – Charlie and the Chocolate Factory (meh) and The Book of Mormon (excellent!), but something I enjoyed quite a bit was checking out the street art in East End and Shoreditch. I did a walking tour and workshop with Alternative London and learned quite a lot about the artists and their works, really incredible stuff – here's a bit of my street art hunting around Shoreditch.
And what I wasn't quite expecting is how familiar I would be with London street names, even if I'd only ever encountered them in books. Suddenly my love is rekindled for 3 of my favourite books in particular. Can you guess what they are just from the pictures? Read a more detailed blog post about my literary adventures in London.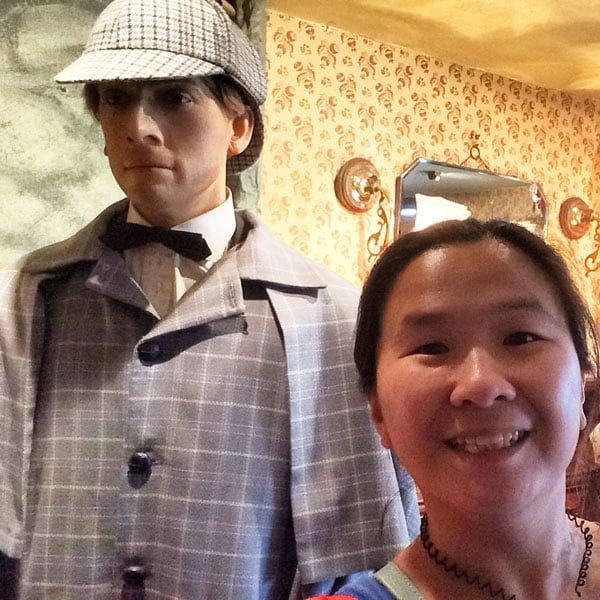 And of course not forgetting the wonderful and lovely Megan of A Passport Affair who took time out of her busy schedule to show me around her 'hood and just hang out one afternoon. It's not much of a Bloghouse reunion with just the 2 of us (sorry again Helen roomie!) but hey it's so great to see familiar faces once more!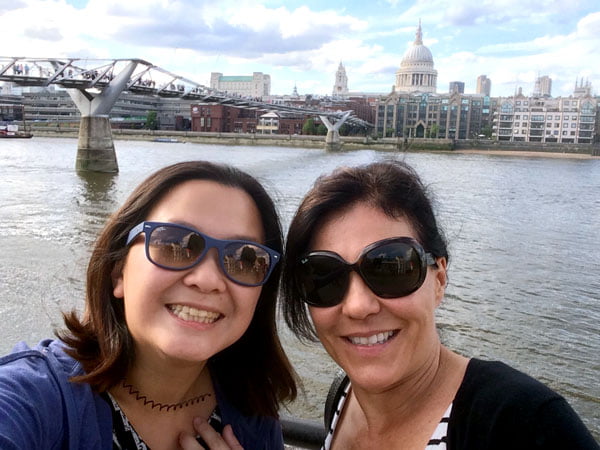 Meanwhile, stay tuned for more, I'm putting myself back on the bandwagon again and will start up writing again I promise! I still have posts from some of the other trips that I have on my mind, so keep an eye out as I get back to regular twice/thrice weekly posting schedules again!
See all my London posts for more ideas on planning your own trip to London.