The one thing about living in Singapore with its perpetually hot and humid climate? Having seasons is a really awesome and novel thing for us. Winter is extra magical because we just don't have that in Singapore at all, but it also means that many of us tropical folk are extra clueless when it comes to basic things like winter wear – what on earth do you do with all these coats and gloves after a lovely winter holiday?
I've put together some tips on how to take care of your winter gear post-holiday, especially in our crazy tropical climate where you will be leaving your winter gear untouched for long stretches and dealing with lots of moisture in the air. If anyone has their own tips and tricks, do drop a note in the comments section so I can add it into the post and share the genius. You can also check out this post I did for Skyscanner about how to dress for winter.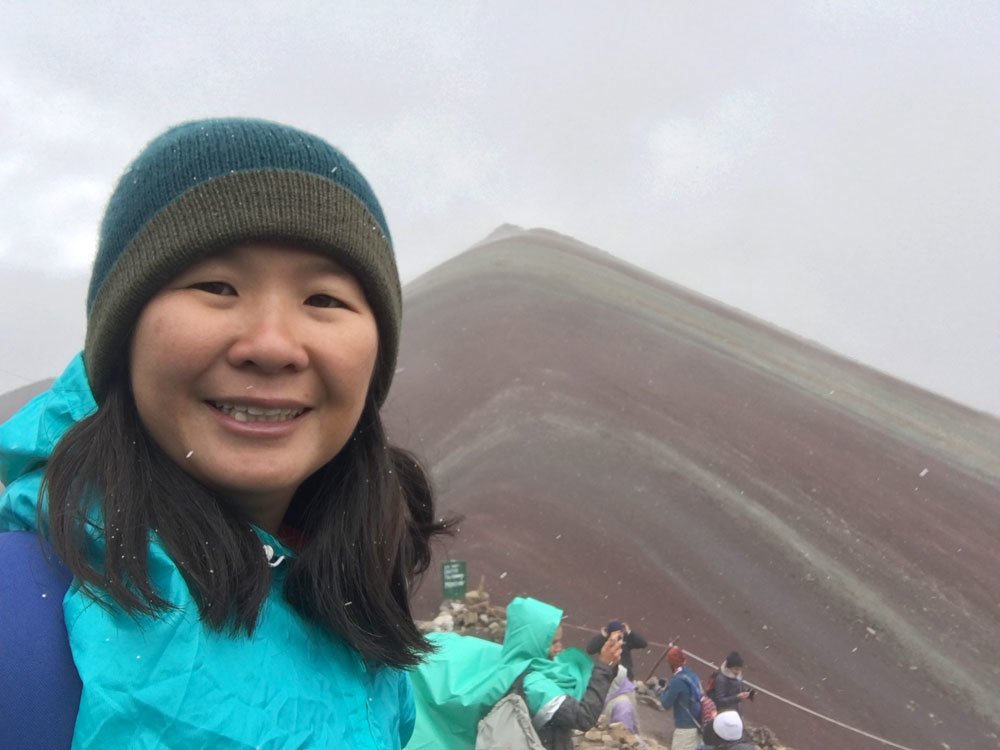 ---
Does winter wear really require special cleaning?
I'm a fan of just dumping stuff into the washing machine and letting things happen, but special care usually has to be taken with winter clothing because of the material – washing machines or detergents can spoil the fabrics if you aren't careful. Here's what you need to look out for when you're cleaning your winter wear post-trip.
If you no time or no idea how to do it, my advice is to let the experts do it – pay your laundromat or dry cleaner to save yourself the headache and effort needed to clean your clothes. It's an infrequent cost and still cheaper compared to having to replace your spoilt clothes. I suggest using some of these tips for day-to-day care and then getting the experts for a deep clean every once in awhile.
Down
My family are big fans of Uniqlo – it looks plain and simple, keeps you effectively warm and often comes in pretty colours to boot. I personally like that the down jackets especially squash up really small, great for the carry-on traveller like me. I wore my Uniqlo down jacket a lot during my Career Break but was always kinda nervous about washing it, so I mostly wiped it down and aired/sunned it a lot on the go because I was also paranoid about it getting stinky.
So here's what I found out – you can wash your Uniqlo down jacket safely without having to send it to a professional to clean, but it can take a bit of effort to do so:
By hand: Use cold water, gently pat dry between towels and lay down to dry flat. When it is dry, you need to fluff up the clumps of down to ensure it remains fluffy
By machine: In a front-loading washing machine (without agitators), it's recommended you use a special down wash as normal detergents might spoil the down material. Also, add washing balls or tennis balls to your washload – this keeps the down from clumping together when it's being washed. You can put down jackets in the dryer but at the absolute lowest setting, again add in the wash/tennis balls to prevent clumping – it might take a few hours to dry properly because of the low heat setting but you don't want to risk spoiling the down with too high temperatures.
Fleece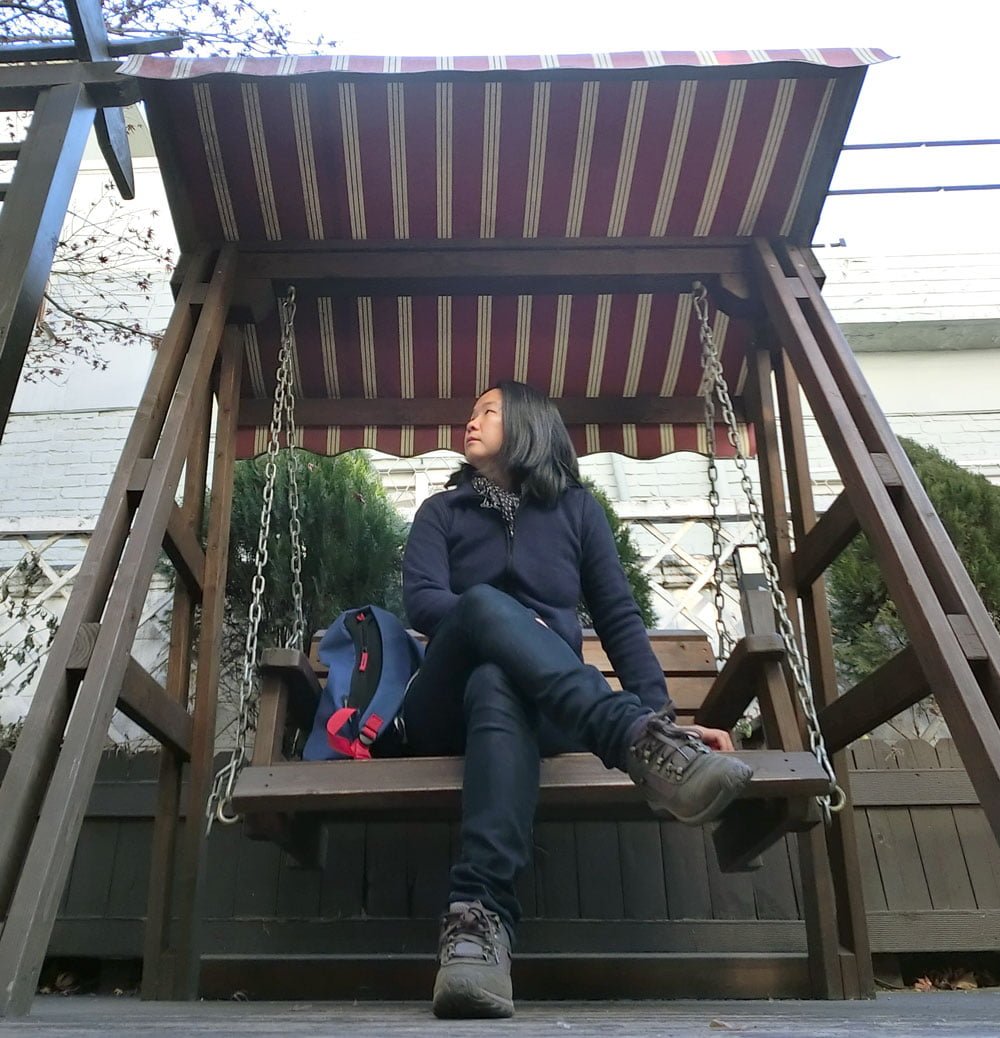 I also wear this Uniqlo fleece jacket a lot during winter because I liked how warm it was. I usually layering it under my down jacket when it gets really cold, or just wear it on its own when I don't need a waterproof layer. I like it but fleece tends to be a tad bulky compared to the down jacket that squishes up small – I'd often wear or have to tie this fleece jacket on to my bag to save space for my other clothes.
It turns out fleece is actually pretty safe for machine washing as long as you watch out for a few things:
Cold water cycles are best for washing fleece – heat is terrible for fleece and to be avoided as far as possible
Only wash fleece with other fleece or lightweight materials – abrasion with other heavier materials makes fleece lose its softness. Turn it inside out when you put it in the machine to help protect the material
Use gentle detergents – bleach will spoil the fleece, and also make sure the detergent is thoroughly removed from your fleece after washing
When it comes to drying, it's recommended to lay flat and air-dry as far as possible, but if you have to use the dryer, make sure it is on the lowest heat settings
Wool
I could not resist the cheap and beautiful wool products all over South America. Seriously, my poncho from Quito cost me S$30, my jacket from Arequipa was S$20, and the gloves and hat from La Paz were S$10 in total, which altogether is cheaper than the cost of the Uniqlo down jacket!
With wool garments, the major thing to look out for is shrinkage (heat can cause wool to shrink) and hand washing is recommended though you can machine wash as well if you are careful. Also, try not to wash too often in the f
By hand: Soak in cold water, use a wool detergent if possible and rinse thoroughly after, lay flat to air dry
By machine: Use the wool setting if it's available on the washing machine, otherwise a cold or delicate cycle is also fine. Use laundry bags and turn your clothes inside out to better preserve the wool, and avoid using the dryer.
---
Cleaning and storage tips for winter wear
Some answers to commonly asked questions that I checked with the drycleaner about.
When do you need to dryclean instead of machine wash?
Dry cleaning is recommended when traditional water washing can cause shrinkage and other issues with wool and other delicate clothing, as the solvents in dry cleaning ensure no damage to the fibres and sensitive materials in the lining and pockets of the coat. Dry cleaning also ensures delicate fibres and embellishment remain intact as before, as opposed to washing with water.
How often should you dryclean your winter coats?
Logically, leave enough time to do it before your next winter holiday, but my personal suggestion would be at least every once in awhile, but it depends how dirty the garments get and your personal tolerance for dirt. Definitely do some sort of cleaning if you start smelling funky.
The more important time is not actually before a trip but when you return from a winter holiday. Instead of keeping your clothes away immediately, the most important thing to do is to remove all the moisture, sweat, dirt and grime from your winter jackets before you store them away if you want them to last longer, because all that grit can cause damage to your coats if you leave them unchecked for too long.
How do you store winter wear in hot humid climates?
Ideally, vacumn pack your winter coats to prevent additional moisture, mildew, insects and odour from seeping into your clothes. This is also great for saving cupboard space because winter clothing does get bulky. Even if you don't go on winter holidays often, I'd consider taking them out to check at least once or twice a year just to air them and to ensure nothing is growing or disintegrating.
Other good tips:
Ensure your winter wear is clean and completely dry before you pack it away
Use good hangers to maintain the shape if necessary, otherwise pack everything flat to be safe
Get desiccants or dehumidifiers to help remove the moisture in the air around your clothing
If you can, use rooms that are cooler or are air-conditioned 24/7 for some reason (some offices and storage units). If not, try for conditions which are dark, dry and well ventilated
Cedar balls and bags of lavender help to ward off insects and also make your clothes smell nice
---
Share with me your nifty winter coat cleaning tips and tricks so we can all make our winter clothing last longer.
Looking for my favourite winter holiday stories? I'll always be very fond of Munich just before Christmas, and visiting Gangwon and Pyeongchang in South Korea, or that one time I got stuck on a ski slope in Japan.