Making that decision to take that first solo trip to Seoul for me was life changing. It sounds horribly cheesy, but when I first wrote this piece about solo travel for Travel Made Different, I realised that the impact of solo travel for me goes way beyond how I travel; the way I think and do things, the way I define myself, the way I look at life – travel and in particular solo travel changed me and has made such a significant impact on my identity and shaping me as a person today.
So I hope you enjoy this contemplative piece, and whether or not you think solo travel is for you, I hope you'll give solo travel a shot if you haven't already done so. This piece from NatGeo is also a great read on the lessons you can learn from solo travel.
This post was first published on Travel Made Different by Income (no longer available) and republished here with permission.
Last year I embarked on an epic 15 months of solo travel to places as far as San Francisco, Bolivia and Estonia before finally returning home. Before 2011, I had never travelled on my own, worried about my personal safety and fearing the unknown. I will never regret the day I decided to take that first step out of the country on my own, because these solo travel experiences have helped shaped me into a better version of myself today.
Solo travel makes me more aware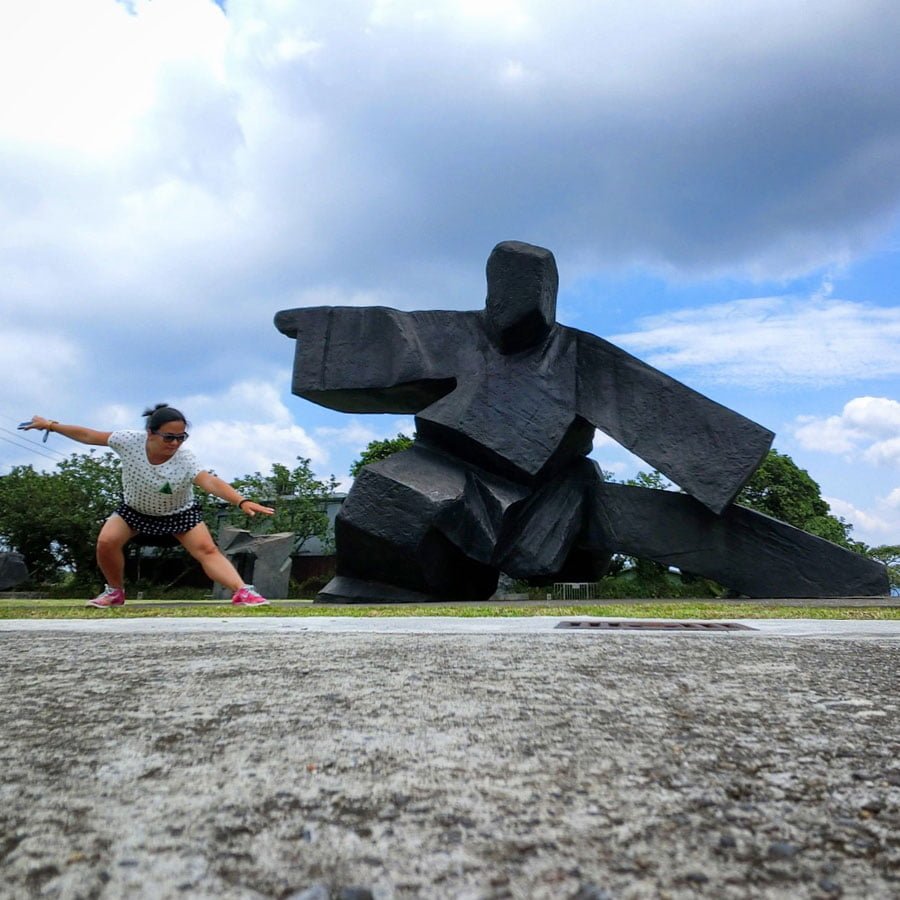 Travelling to various countries has exposed me to so many different types of cultures and ways of life unlike anything we know back home. Feeling the chill of brisk winter air or having a chat with a bus driver in extremely broken Spanglish are experiences that cannot be replicated no matter how many books or documentaries we consume. Travelling solo means being able to take all the unexpected detours I want on a whim and you never know what kind of adventures await.
When making new friends on the road, I was often called upon to talk about Singapore by others curious about this small island country that somehow packs 5 million people in its tiny borders. The more I talked about Singapore, the more I realised that some things we take as everyday life in Singapore, like our laws or political situation for example, are not the norm in the rest of the world.
It's made me appreciate Singapore's uniqueness, and made me more curious and more questioning about everyday life back home – I want to be a good representative of Singapore when I'm abroad.
Solo travel makes me more open
Some people view travelling solo as being made vulnerable in a foreign land without friends around you – I've learned to see it more as an opportunity to discover new things at my own pace. I tend to stick to my own friends when I travel with them, but as a solo traveller, I'm pushed to make new friends and talk to people outside my circles to stave off loneliness, and it's made for some unforgettable experiences that I would not have had if I had my friends from home around me.
I've become less reticent, more willing to make that first move in starting a conversation with a stranger when I would have held my tongue previously, shy and uncertain. I have found that people are more receptive and open to conversation when they see that I am on my own.
Solo travel makes me more independent
There were activities I would have skipped in the past no matter how interesting they were, all because I felt somehow embarrassed about turning up alone. That is not a problem these days after spending so many days alone on the road and learning to appreciate my own company.
Whether it involves eating in a restaurant, watching a movie or attending a social networking event, I'm happy to go on my own if I can't find any like-minded buddies, enjoy my own company and possibly make some new connections. I'm more assertive about my likes as I feel less obliged to do something I hate just for the company or mutual support, and it means the friendships I do end up making are that much stronger for it.
Solo travel tips for the first timer
Solo travel is a big step to take for a lot of people who have never done it, but I do encourage you to try it if you haven't done so before. Give it a shot to see how much you like it – it is perfectly fine if you don't as it is not for everyone – but here are some tips to get you started:
Start small
There's no need to start planning a year-long solo journey if that's not that you want to do. Start by extending a trip by a day or two for some solo time, or taking a weekend journey to a nearby city on your own. I took my first solo trip to Seoul because it is modern and I knew I could navigate the city easily even though I don't speak the language.
Stay connected
You are only as alone as you want to be when on a solo trip. Put yourself in situations like small group tours or planned meetups if you want to make new friends, or make use of technology to stay in touch with your friends and family back home. I usually drop a few photos to my whatsapp chat groups, or post on social media so my circle knows what I'm up to.
Be prepared
There is a freedom in going with the flow, but also some peace of mind in planning for the unexpected. For my first few trips, I had all my accommodation and transport pre-booked so I didn't have to worry about it while travelling. Also, I always get travel insurance so that I can focus on my trip and know that I will have some monetary coverage in the event of unexpected emergencies, especially because there is no one else to rely on when you travel solo. Travel insurance is also useful when your things get stolen overseas or your flights and luggage get delayed or lost, which can happen to even the best of planners.
---
Tell me if solo travel has changed you in any way – are you the same traveller you were before you went solo?