Marking two years since my dad's passing and a Happy Mother's Day to my mum with a memory of Barcelona from a family trip back in 2008.
Now I'd just been to Barcelona at that point with my friend R for my post-graduation trip in 2007, so coming back again when the family decided to do a Spain trip the following year so soon was a bit like retracing my footsteps. I ended up in Barcelona and the southern Spain Andalucia region again, but on top of the cities I visited previously, I got the chance to visit Madrid and Malaga.
Here are my parents in Barcelona's Park Guell, wandering around the park and basically just taking funny photos with Gaudi's beautiful nature-inspired architecture. We took a lot of family trips throughout the years I grew up, but this was one of the more rare tripsin recent years where us kids were mostly grown up – I think my dad was just glad that he wouldn't have to be the only person driving on all the road trips anymore as all of us could now drive!
Family trips are also awesome because we stayed in nice serviced apartments, quite a far cry from the backpacker hostels that I stayed in the year before.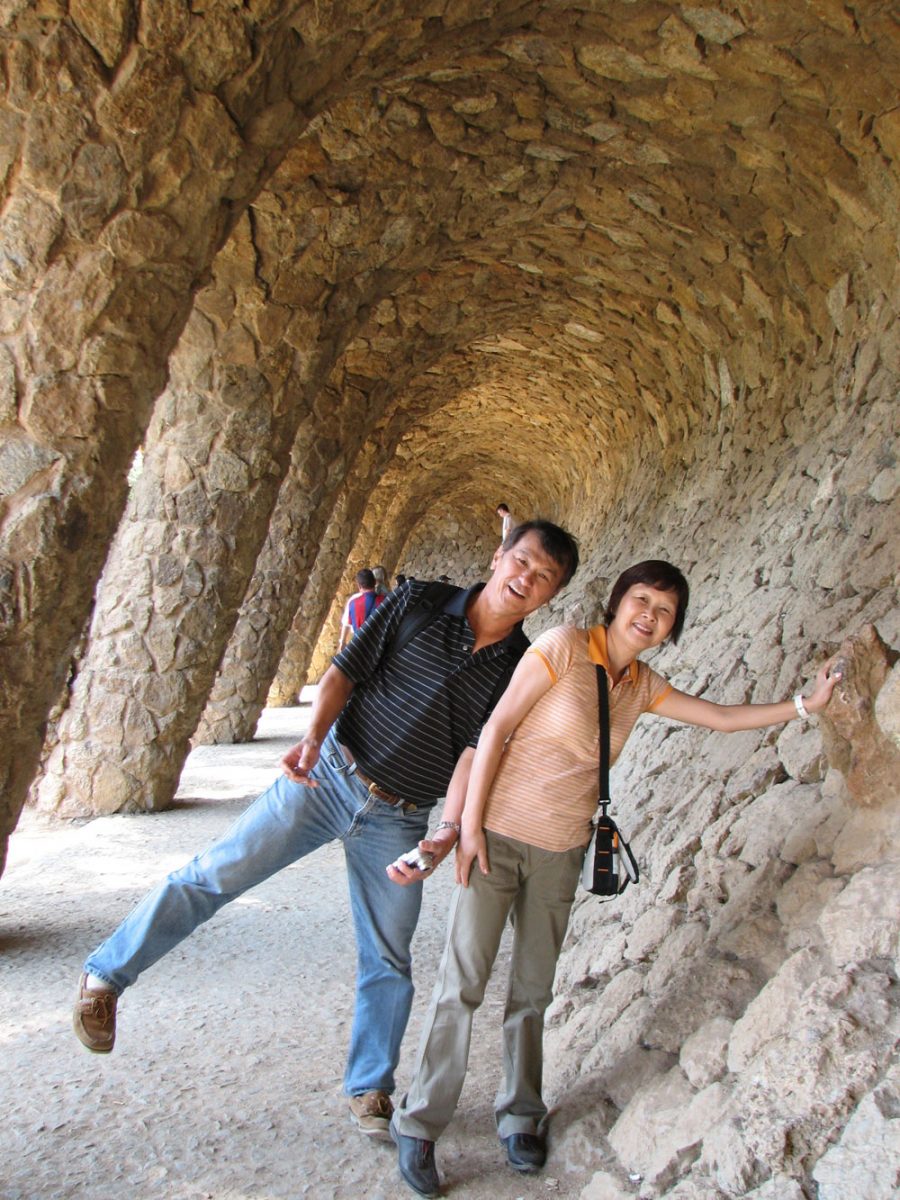 Travelling with the family is different from travelling with friends – you usually stay in better places, do different things (more family friendly, less solitary), and altogether have a rather different (still good!) experience. I'm quite glad for all the chances that I got to travel with my family.
---
Looking for more about Spain? Check out my other posts here:a