This quick jaunt up to Dayang in Malaysia was mostly for the purpose of completing my PADI Rescue course and getting certified as a Rescue Diver (success!) – My usual dive buddy P who already has her certification tagged along to test out her newly bought gear and we headed up with Scubaddiction, the same group I dived with in Malapascua and Maldives.
Pulau Dayang along with Aur and Tioman are popular choices of dive destinations for Singaporeans because you can get there easily by bus/boat, it's relatively cheap because of the strong Singapore Dollar and the sea and diving is generally much prettier compared to the murkier Singapore water.
Getting to Dayang
Not taking a plane means no worries about no-fly times, but it doesn't make the trip any faster. It's about a 3-4 hour drive to Mersing with a stopover at Kota Tinggi for dinner, and then another 4 hour boat ride to the island.
We left Singapore at around 7pm+ through the Woodlands checkpoint without too much delay, and reached Mersing sometime before midnight. From there, it was a boat-ride that felt like eternity and we finally reached Dayang close to 5am >_<. I'm not sure if this was better or worse than the journey to Redang…
Some tips for folks headed up – Our boat (the Princess) had cushioned seats in the front cabin, wooden bunks in the center and wooden benches on the upper deck at the back.
The front area is of course the most sheltered, but the air-conditioning in the cabin is pretty erratic and blows very cold or is very stuffy depending on where you sit, so bring both a jacket and a fan.
The wooden bunk beds in the center seem ideal because it gets more airflow and you can lie down, but I'm not sure how comfortable this is in a rocky boat.
The upper deck gets the best ventilation, but you're in for trouble if it rains.
Dayang dive season is usually from March to October and closes for the Monsoon season. Seas also tend to be choppier during the start and end of the seasons, but that's also prime whale shark and manta ray spotting time in some of the more challenging spots.
Incidentally, Dayang is right next to Aur. Tioman is a little bit closer to Mersing and has a shorter boat ride of around 2-3 hours instead.
Accommodation on Dayang
The first thought that struck me about Dayang was that it reminded me very much of a school camp – for Singaporeans, think Outward Bound School with shared bunks, shared toilet facilities and buffet meal spreads at every meal.
There are three resorts that house around 220 people, though it's run by one management who assigns your group the various rooms based on group size. Our group had 13 people and were assigned a 10-bed room with five bunk beds, and a triple sharing room which had an ensuite bathroom (lucky!).
Seriously, don't expect any sort of luxury here. The beds in our room were decent though there wasn't much space to hang out in there. Electricity only comes on in the evenings and overnight as most people are out diving during the day.
You'll also need to bring your own blanket and towel and there's no hot water. I highly advise earplugs and sleep masks for those sensitive to the surroundings. There are locks on the doors but it's generally quite safe all around.
The food is decent, and they do change the menu everyday, though frequent visitors like the dive instructors say they can memorise the menu at this point. You can get buy additional cold drinks, beer and snacks from two small shops on the island.
Nonetheless, Dayang is a pretty picturesque place with waters that are clear and super blue, and fine white sand.
Scuba Diving in Dayang
Dayang shares dive sites with Pulau Aur and apparently does have pretty decent diving sites, but you need to be more experienced to dive those sites, and currents have been known to be quite challenging in those areas. You can spot awesome things – this group spotted a whale shark near Rayner's Rock but sadly things go wrong too – we heard of a case of someone go missing while we were up there :/
We dived at several sites: Sebukang, Telok Miriam and Dayang Bay. I saw one of the biggest barracuda I'd ever seen, batfish, stingrays, and lots of little creatures too. Here are some of my favourite photos: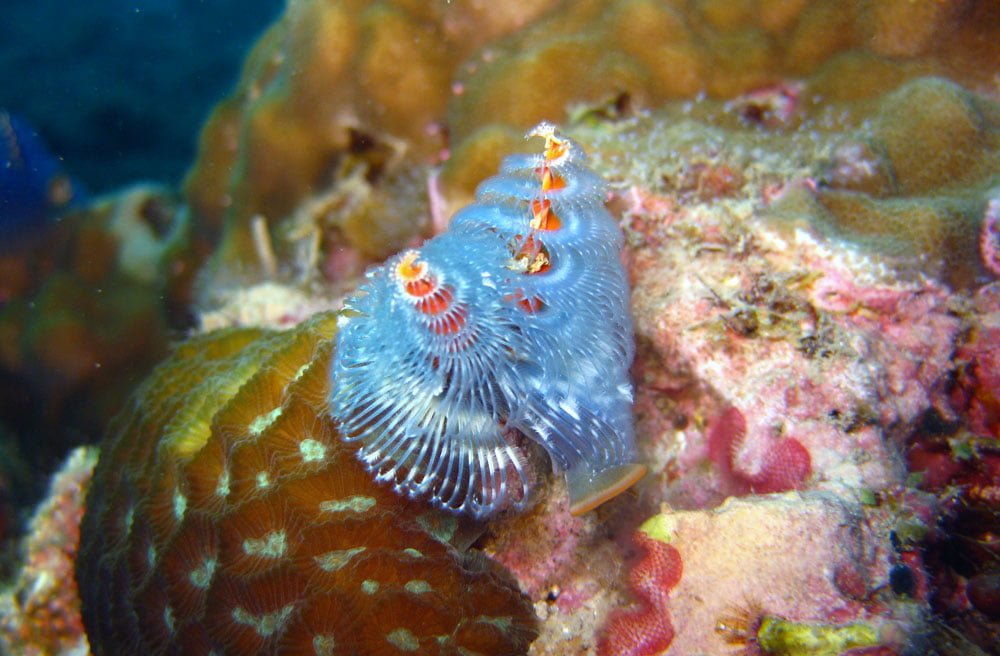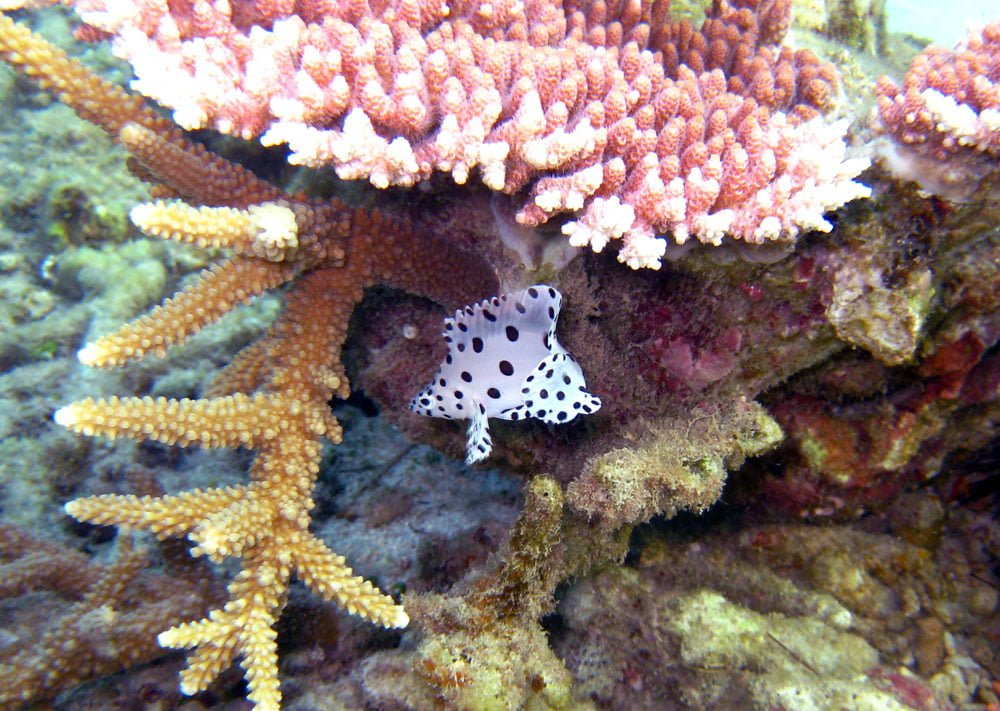 The PADI Rescue Diver Course
The Rescue Diver Course is quite a lot more intensive than that of the Open Water and Advanced Open Water courses. It consists of both Emergency First Rescue(EFR) training that comprises CPR and other medical rescue techniques, as well as the theory and practical know-how to prevent problems and rescue fellow divers from the water. I had to go through:
1 x EFR Theory + Practical – that was a full day session including CPR techniques and an MCQ exam
1 x Rescue Diving Theory – Another full day session including how to help divers in the water and an MCQ exam
1 x Pool session – A practical session in rescue techniques in an enclosed swimming pool area. Having to lift people out of a pool on your own is tough
Dive sessions – this was what we went up to Dayang for, where the practical drills we did in the pool were conducted out in the open sea after dives. They liked to spring 'emergency situations' on you the moment you get up the boat, so the trick was not to take off your gear too soon
Some examples of the practical rescue diving drills we did:
Saving a 'tired' diver
Shore exit drills
Practicing lifts – I found out what it was like to be carried in a Fireman's Lift (poky for your diaphragm) and how to use the water to help you haul someone up a ladder stair
If you just want an easy time diving, you don't have to take this course which is the step you need to advance up to Dive Master level – it doesn't add to you being able to go deeper or any other specialties. However, one thing this rescue course does make you is very much more aware of the dangers of diving and trains you on how to avoid them (prevention is key!) or solve them in the event you run into trouble.
For those who aren't so confident in the water, the Rescue Diver Course might be a good way to build confidence, and thus makes you a better diver.
I did my course with Cynthia from Scubaddiction, and she's really great. Very thorough and patient and you'll definitely feel safe in her care. If anyone in Singapore is interested in doing any diving courses (Open Water, Advanced Open Water, Rescue), just drop a comment and I'll send you her contact details, highly recommended.
---
Have you taken your rescue diving certification or dived in Dayang? Tell me about your experience.
Read more about my experiences Scuba Diving around the world or exploring neighbouring Malaysia.