Tioman is where I first learned how to scuba dive. This was a time before The Occasional Traveller – I have no underwater photos to show nor even many pictures from my travels, just my logbooks and memory to keep me straight.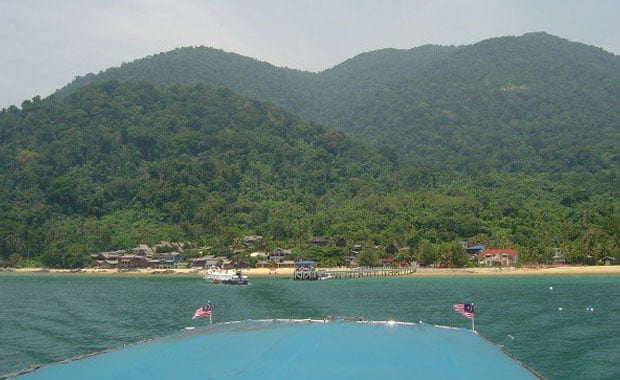 Getting certified
I remember the first time I went to Tioman way back in 2004, it was the end of first year in university, while waiting for the new term to begin. I signed up with a couple of friends through the school's dive club, and spent a few days hanging out in Tioman.
I dived with Big Bubble Centre aka BBC for both my basic and my advanced open water certification later on. We took our 2 theory lessons and the test on campus, and had the pool session somewhere else, before heading up to Tioman for actual scuba diving in the open sea.
I don't recall much about this trip to be honest, just that one of my friends freaked out when we had to do the open water swim test – you basically have to swim 100m in the sea just to prove you're proficient. For some reason, scuba diving under the water was no problem for her, but hopping into the water by the side of the boat to swim 100m had her crying and refusing. Odd~
Refresher course
The second time it was 3 years later when another group of friends wanted to take their Open Water certification, and I hadn't dived since taking my open water certification – in fact, I hadn't even picked up my license from the dive centre since then so I had to go back to them, plead my case and get a new one made!
This time around we dived with Simply Scuba, and it was definitely a much-needed refresher for me. Scuba diving is kinda like riding a bicycle though, with the basic things coming back to you when you put on your wetsuit and plunge in the water.
While SS were pretty alright, I thought the scuba gear when diving with BBC was better because we personally got to pick it out at the dive centre in Singapore, but on the downside we each had to hand carry our own gear up to Tioman. SS has its own gear up in their Tioman shop. but the selection was pretty limited, a tad old and not always in the best condition.
How to get to Tioman
Tioman is not that far from Singapore. Like Redang, you can fly via Berjaya Air (edit: you used to be able to but there aren't anymore flights), but we took the 3 hour coach ride to Mersing Jetty, and then another hour or so by ferry. It's not a bad journey – usually the dive centres leave about 7-ish, and end up reaching Tioman about midnight, so you can wake up and start a full day's dive the next day.
The night sky on the way to Tioman is incredible. Because it's so dark out on the waters, the sky is literally aglow with starlight. I swear you could even see shooting stars. I also recall on that second trip, we were all lying side-by-side  on the flat roof of the boat we were on, drowsily dozing under the midnight sky. Suddenly the boat started to pitch sideways, and my friend next to me at the edge of our group totally started rolling off the roof! Luckily I grabbed her arm in time or we would have had a man-overboard situation.
What I saw while Scuba diving in Tioman
Overall, diving was not bad in Tioman. Plentiful corals are on the sea bed, waters are fairly warm, some interesting wrecks. Waters were clearer in July compared to September – I saw much more things in my initial Open Water dive July) than my Refresher Dive (September).
Also, here's what I wrote in my logbook for my very first dive, I quote verbatim:
Water is v. salty, cannot swallow at all (obviously, newbie that I am and having to do all those drills somehow meant I was swallowing sea water)
Quite interesting to swim among fish and be so close to them! (I was also very easy to impress)
Saw a big jellyfish
Also saw clownfish! (see what I mean by easy to impress)
It's funny looking back at my past dives now. Sometimes when I couldn't identify what I saw, I would draw these weird little squiggly things or describe them like 'weird bunch of zebra like fish swimming in unison'. Fish ID has never been my strong point but I figured if I described them enough I'd figure it out… some day.
Am pondering going back to Tioman some time, there are lots of yet unexplored dive sites there. Or perhaps to Dayang or Aur, which are about equidistant…
---
Read more about my scuba diving adventures around the world.