When planning a trip to Taiwan – Most people immediately think of visiting its hip and hectic capital, Taipei, or its southern cousin Kaohsiung; or even perhaps the cool hills of Alishan or the scenic valleys of Taroko Gorge in Hualien, but few bother to head to Taitung, the rural strip along the east coast of Taiwan because it generally requires a little more time to visit properly. Here's why I love Taitung and why you should check it out.
GOING OFF THE GRID
My first glimpse of Taitung was not really planned at all, back when I was on my grad trip in Taiwan with some friends and just following them around. Back in 2007, very little about Taitung could be found on the internet in English, so when it came to pre-booking our accommodation as we had in Taipei and Hualien, it wasn't as easy to do as it is these days. Heartened by the fact that we were in a group, we decided to just wing it and see what kind of rooms we would be able to find when we turned up.
Our awesome visit to Lyudao or Green Island, one of Taitung's offshore islands, was made perfect by meeting the right person in the right place. We had just come off an insanely stomach-churning ferry ride to the island, and a lovely Taiwanese lady who chatted with us at the jetty while we were recovering recommended our guesthouse to us. That led to 4 fantastic days in a cozy guesthouse with really friendly staff, who then pointed us to their friends back in Taitung for our next leg of the trip.
LOCAL GUIDANCE
Back in Taitung, our group of 5 was reduced to the 3 worst-Chinese speaking ones, and we had absolutely no idea what was going to happen next, or what Taitung had to offer because we hadn't researched about it, but I think our experience was definitely the most memorable.
Our host in Taitung was a plump amiable Sammo-Hung lookalike and he brought us to Li Pin Guesthouse in the little town of Lu Ye, a guesthouse place in the middle of a tea plantation and surrounded by green hills and farmland. Our host, affectionately known by his nickname Xiao Pang ('Little Fatty') personally brought us around those 3 days and introduced us to places we would never have been able to find on our own or even with a guidebook.
One highlight of our trip was paragliding over the green farmlands from Gaotai. But we did a lot of things I would not have thought to do on my own. Xiaopang brought us to watch the sun set at a little-used helipad hidden in the hills, we waded in a creek and caught crabs, got to make our own traditional snail sculptures, and even bathed in a secret hot spring dug by the locals where you had to manually control the temperature of the water by waving your hands.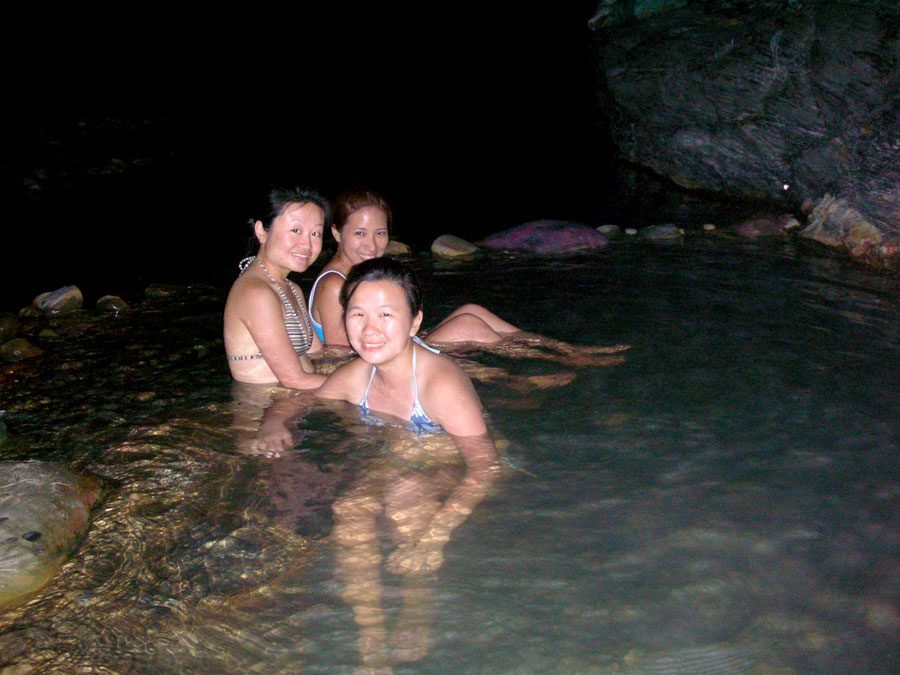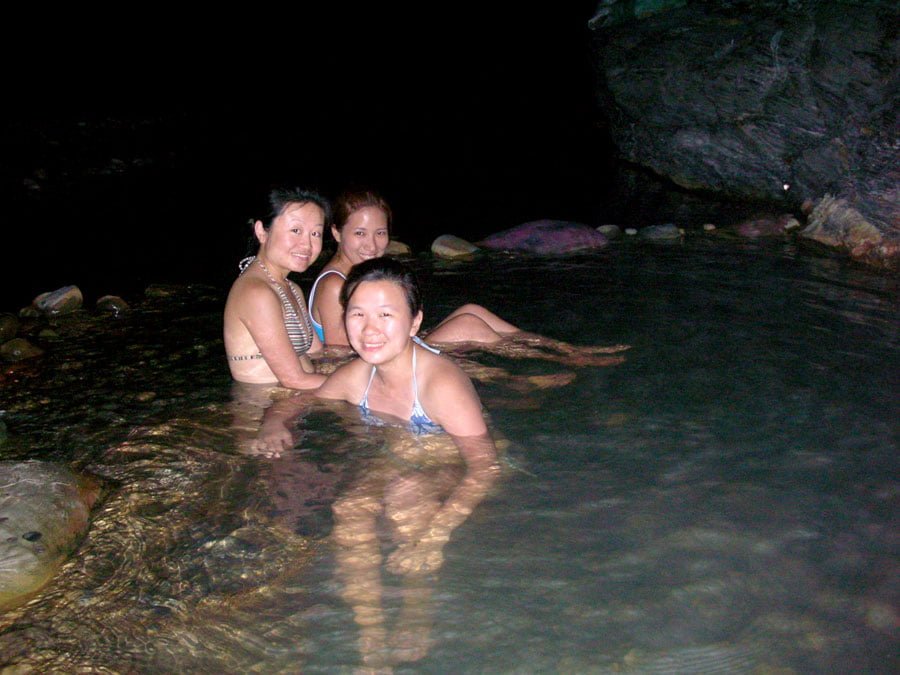 TRUE HOSPITALITY
The Taiwanese are friendly by nature – but the hospitality of the Taitung people was unparalleled, and they made us feel at home even in our short time there. Maybe people who live out of the city are just friendlier by nature, but everyone we met treated us so well
Sure, there might not be any world-class shopping or vibrant nightlife, nor a ton of must-see sights, but there is a lot of nature, and a lot less people than other parts of Taiwan, which makes it perfect to get away from the crowds and I hope it stays that way as long as possible.
I returned to Taitung in 2016, this time with an agenda to explore this region a little more than before. I did go back to Lyudao of course, but this time I also headed to Lanyu, and spent some time in Chishang and Taitung City as well. I have loads of stories about Taiwan as it is one of my favourite countries and more to come in future.
---
Looking for more posts on Taiwan's east coast? Check out these places that I've visited: