The last time I was in Bali for my Birthday this year, I wasn't that impressed with Kuta. Compared to the more upscale Seminyak and posh seclusion of Jimbaran, Kuta seemed overly crowded with people, a constant flurry of activity and full of touristy stuff in warm congested lanes – even the famous Kuta Beach didn't appeal with its human traffic and persistent flow of touts trying to get you to buy stuff.
I was invited up by the kind folk of the Sheraton Bali Kuta Resort, a property opened in late 2012, which is located next to the new lifestyle mall Beachwalk, a place I had checked out previously in my last trip. Other than the initial bliss of OMGFAMTRIPYAY! and YAYHOLIDAY!, what caught my attention was the anomaly that both these properties seemed to be – located in an area famed for rows of tiny lanes and multitudes of tattoo / souvenir / surf shops, a large modern lifestyle mall and a 5-star luxury hotel just seemed a bit incongruous with the whole backpacker 'party-town' image that Kuta is known for.
Not that Kuta has changed in the past 5 months since I was last there; it's probably going to continue growing and become even more touristy (if that's even possible), but my weekend at the Sheraton Bali Kuta Resort did show that it is possible to have the best of both these worlds if you want to!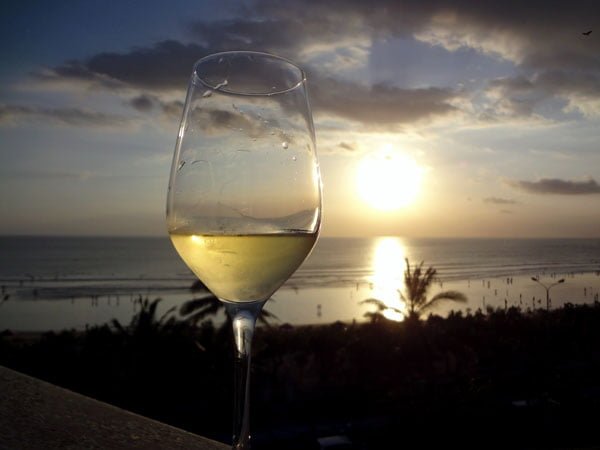 You can have the option of a 5-star experience – a quiet soak in the elevated pool away from the crowds, the view of a marvellous sunset while dining on hearty Italian food, a comfortable room with a balcony to chill out on…
Or experience the authentic 'Kuta culture' proper – by heading across the road to jump in the waves of Kuta Beach or down the hotel's driveway to find the famous Popies Lane practically at your doorstep; all without having to travel to another area in Bali.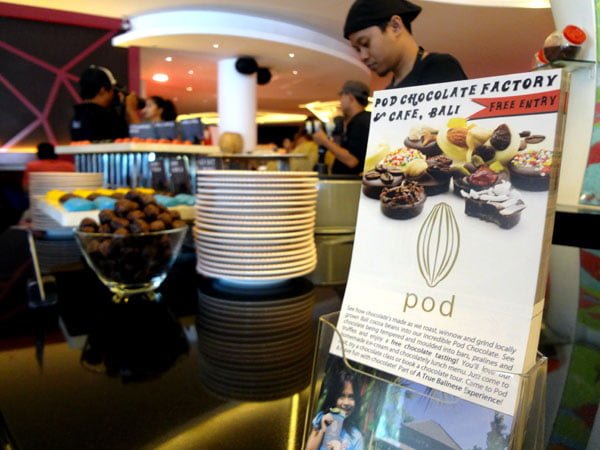 What also made this stay interesting was the infusion of upscale local fare into the hotel's FnB offerings – like a fashion trunk show during high tea with local Indonesian designers from the neighbouring Beachwalk mall, and a brunch combined with a farmer's market selling locally produced fare – while these experiences might seem old hat to well travelled folk – it's actually quite unusual by Bali's standards, and while these might not be your traditional Balinese fare, they sure do give the Sheraton Bali Kuta a unique flavour.
Getting to meet some of the other media and bloggers was pretty fun as well – hello Wei, Suan, Chris, Muiee, Darren and Eugene! I work in the comms line myself and have conducted media events like these before, so it's interesting being on the other side of the fence this time around :P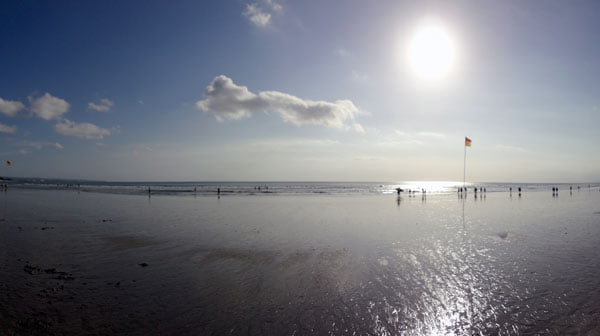 Also, it didn't hurt that the weather was absolutely (beach) perfect. I spent both my mornings dashing down to Kuta beach and flinging myself into the waves for a good hour or so – that apparently is the happiest I've been in the morning in a long, long time, it's a really good way to wake up.
I can safely say I've had one of the best dining experiences ever during this trip; as well as a rather interesting Balinese festival I happen to chance across.
Thank you again to the entire Sheraton team for the fabulous stay, from GM Dario Orsini to Chef Rossano, all the staff like Adhiyanto and Angga as well as everyone who took the time to take care of us, and also to the lovely Hwee Peng for making this trip such a memorable one.
Bali is a rather ideal weekend getaway spot from Singapore pretty easy to get to from Singapore – just 2.5 hours flight and so many options from budget to full-service. We flew Singapore Airlines this time around which now has flights to Bali 4x daily (I've flown budget so often I forget that they feed you well on these full service flights, and oh, excellent service as always). Time it properly and you can maximize your weekend – Kuta is only half an hour by car from the airport so that's more time for lying on the beach…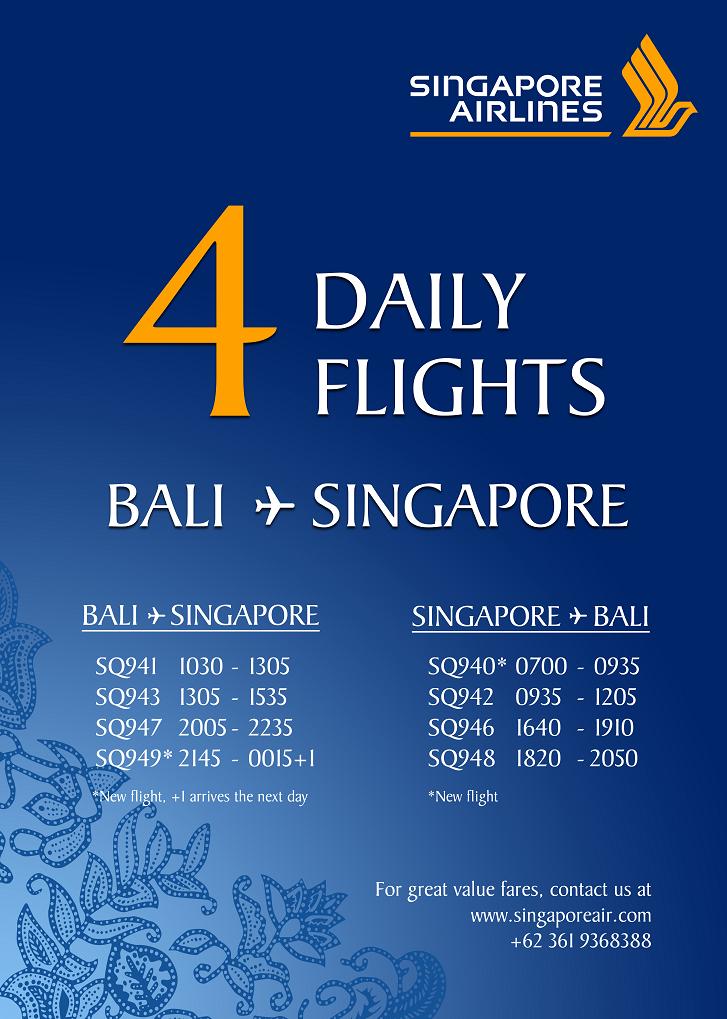 This weekend jaunt to Bali was a media FAM trip fully hosted by Sheraton Bali Kuta Resort. Some of the photographs are provided by them or other folks and will be credited accordingly, but all thoughts and opinions are my own.