I've always enjoyed exploring lesser known parts of Singapore off the typical tourism map, and I was pretty stoked to check out OH! Open House: New World's End, an audio walking tour around the Jalan Besar neighbourhood that blends art and history in a unique experience. It's OH! Open House's first permanent art experience so if you are looking for a non-spoiler review on whether to check out this Jalan Besar audio tour for yourself, read on to see my thoughts and some pre-tour tips to better appreciate this immersive art experience.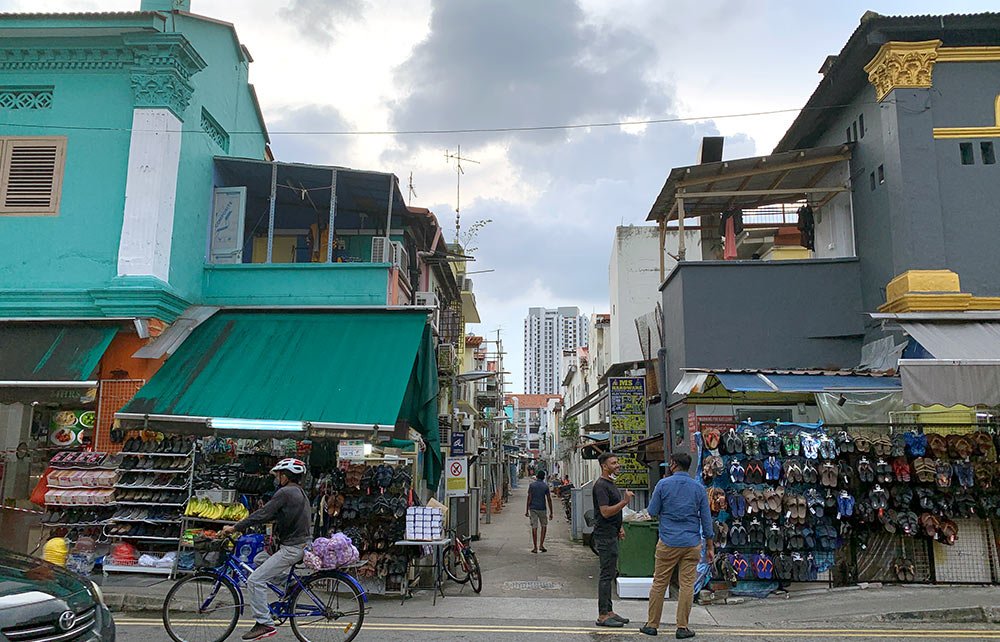 I'm trying to keep this review as non-spoilery as possible and limited to what can be found in the press release because the beauty of the story is in the discovery of the locations within the walk for yourself. It obviously takes place around Jalan Besar and is related to the New World Amusement Park that used to be very prominent in this area in the early half of the 1900s– you don't have to know the history in detail to enjoy the tour, but knowing some basic facts will give you some context.
I was invited as media to check out this tour before it officially launched in July 2021, but all thoughts here are based on my own experience.
---
A bit about OH! Open House and Jalan Besar
OH! Open House has been curating and creating some interesting walks around different neighbourhoods in Singapore, blending factual historical walks together with public artworks by Singaporean artists which are sometimes set in local houses, giving you the rare chance to peek into someone else's life. I've been on several walks in past editions and even volunteered as a guide in the Joo Chiat and Emerald Hill editions.
Most of their installations are temporary, set up for a few weekends and torn down after, left only to exist in memories and photographs. So when I was invited to check out the media preview for this new walk in Jalan Besar, I was pretty intrigued because this is the first permanent installation that OH! Open House has created. Also, instead of the typical group-led experience, New World's End is an audio-tour (kinda similar to the VoiceMap tours I'd created previously), where you follow instructions and the story through pre-recorded audio, perfect in these social-distancing times.
I honestly didn't know that much about Jalan Besar going into this tour as it's not really an area I spent a lot of time in my childhood. To me, Jalan Besar is an upcoming gentrified area with lots of cool cafes and eateries amidst the older industrial and metal work shops. It's also one of the few spots you can still see quite a lot of interesting shophouse architecture.
Since the title of the tour was 'New World's End', I figured that it would be a significant part of the story as well. New World was a big thing during my parent's time but done and dusted by the time I was born in the 80s. The amusement park opened in the 20s and had its heyday with a cabaret, theatres and funfair among many other entertainment options in the following decades even through WWII, but started fading in the 1960s before finally closing in the 80s. The only other thing I knew about New World was the Hotel New World collapse in 1986, which was one of the worst disasters in Singapore's post-war history, killing 33 people.
My New World's End Review
OH! Open House New World's End starts at 85 Desker Road, with a quick introduction to the equipment and what to expect before you set off. You will be given headphones and an audio device with instructions on how to use it. Don't worry about getting lost, just follow the instructions on the audio and don't walk too quickly. There's even audio of footsteps on the guide to help you regulate your pace.
Tip: If you get to a junction too quickly and don't know whether to keep going, just pause for a bit. The audio instructions are usually quite clear if they want you to cross a road. You are also given an actual map with pictures, and in the worst case you even have a hotline number to call to get sorted.
The audio guide doesn't just tell you where to go, it also narrates the tale of a fictional couple: aspiring filmmaker Kiran (voiced by Salif Hardie) and cabaret dance hostess Rosa (voiced by Moira Loh) who lived in the Jalan Besar area and spent a lot of time at the then-new New World Amusement Park. The story unfolds with narration and music as you walk through the neighbourhood, visiting spots with some special art installations bringing you back in time and learning about some of the more interesting historical facts about landmarks around Jalan Besar along the way.
I found the guide's instructions fairly accurate, though at some points there were some unexpected long stretches of quiet walking which left me wondering if I'd missed something, but ultimately I never got lost nor had to refer to the physical map.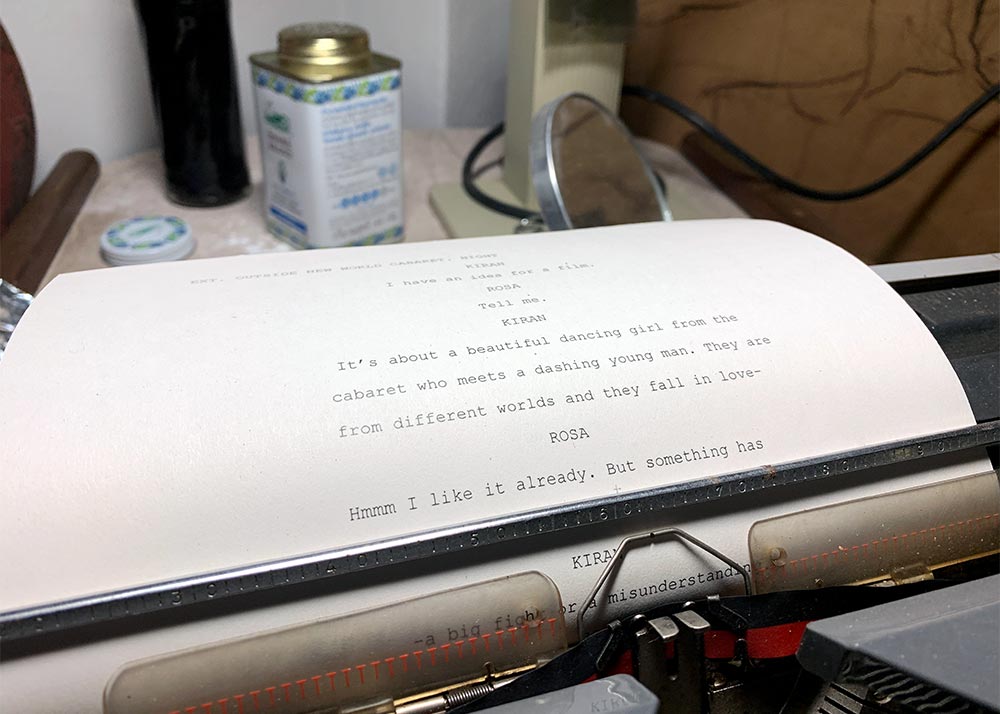 I won't tell you where exactly the locations are on the tour, but the actual route covered was smaller than I had originally imagined. You will be out on the streets and sidewalks most of the time, so wear good shoes to walk around in.
Also it gets pretty hot out in our lovely humid Singapore, so be prepared for that. I started the tour at 620pm, which meant it was still quite bright at the beginning but starting to get dark at the end of the tour. If you want some real atmosphere, definitely consider doing it later at night when it's darker and cooler, but you might not be able to see some of the outdoor bits as well.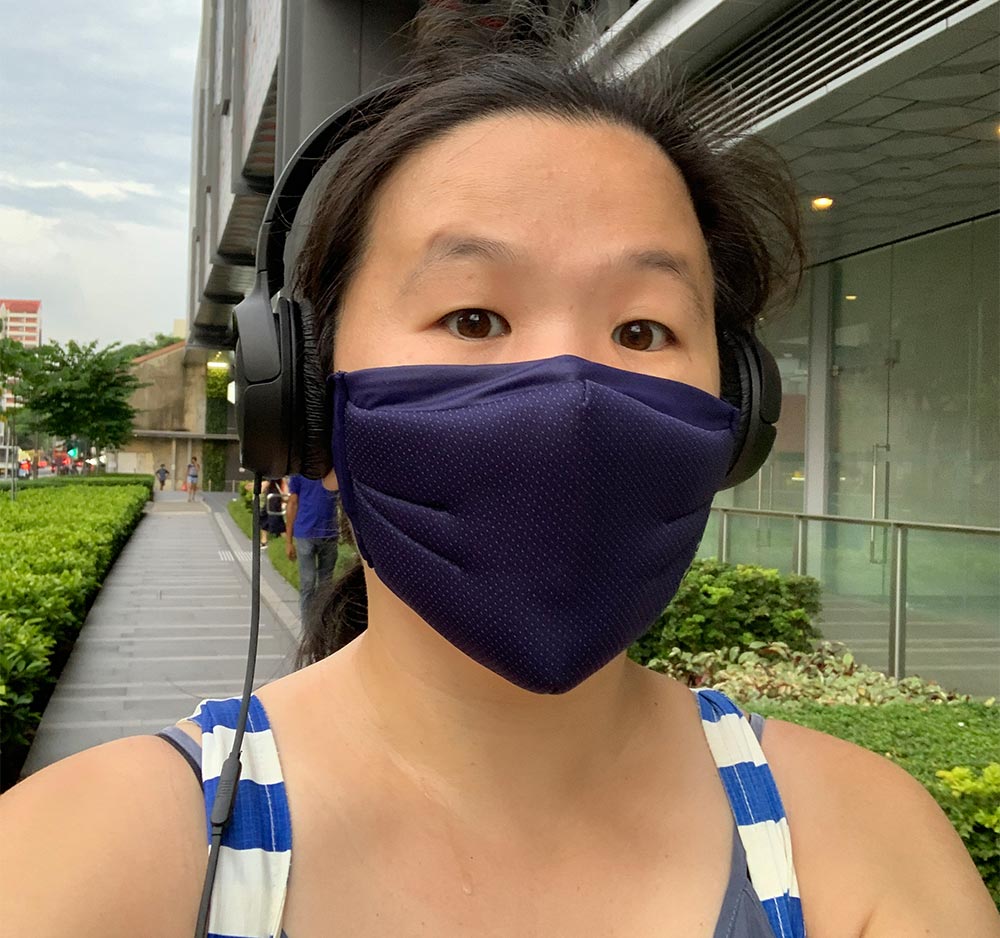 It took me about an hour to complete the tour, though I think most people will take about 1-1.5 hours depending how long you linger at some of the stops to se the artworks. The art installations are varied, including some multimedia works as well – I don't want to go into too much detail about what exactly you see as it's part of the story that unfolds, but I did include some accessibility warnings in the tour info section below.
Personally I enjoyed the tour as it was an interesting way to experience Jalan Besar, but don't go in expecting to learn the entire history of the area and landmarks like a regular walking tour. Also when you have to navigate the roads and route by audio alone, it's hard to really take in the sights and sounds of the things you're looking at as you walk. Make use of the pause button as you explore if you want to really experience your surroundings – maybe that's why the story of Kiran and Rosa somehow felt a little short to me despite it spanning the whole hour.
My Jalan Besar recs
I suggest including this tour as a part of your explorations of the Jalan Besar area. There are plenty of Jalan Besar recs lists on the internet given that it's a gentrifying and upcoming hipster neighbourhood, but here are my personal recs:
You can find some cool murals and street art around Mustafa Shopping Centre and the Jalan Besar area as part of my Little India Street Art Guide
Coffee lovers should head to Chye Seng Huat Hardware, a coffee specialist that pays tribute to the metal and hardware company it once housed [150 Tyrwhitt Road]
I dig this cool draft craft beer spot called Druggists, aptly located in a former Chinese medicinal hall [119 Tyrwhitt Road]
Dim Sum fans should grab a bite at Swee Choon Dim Sum which dates back to 1962 and is very close to the tour start point [183-193 Jalan Besar]
Mustafa Centre is the OG 24-hour mall (though not during COVID) where you can get just about anything for a little bit cheaper if you don't mind the crowds
*Please check opening hours with the individual outlet especially during this COVID period, which can affect whether dine-in is available as well
New World's End Tour Information
OH! Open House: New World's End officially launches from 2 July 2021 onwards, with tours available on Fridays, Saturdays and Sundays from 4pm-12am.
Tickets cost S$35/ticket and can be purchased from www.ohstories.sg. Headphones and audio devices are provided, though you will need to exchange them for your personal ID at the counter.
Tours start and end at 85 Desker Road and should take about an hour minimum – it really depends how long you decide to spend on some of the specific installations.
Regarding accessibility, the tour involves walking around the streets of Jalan Besar to see site-specific installations so you'll be along the roads and pavements a lot and have to cross the road at points, but there is a particular portion of the tour which requires stair-climbing (no lifts unfortunately), some rather dark rooms just in case you are a bit claustrophobic, and there is a strobe warning for one of the multimedia installations as well.
---
Have you taken the New World's End tour for yourself? Share your thoughts here, but remember not to spoil the experience for those who haven't had the chance to do so yet! Meanwhile, check out other cool things to do in Singapore: