One thing I've come to realise from travelling all around the world is that most people know very little about Singapore, or they have very strange concepts about life in Singapore. If they do know anything about Singapore, most people will tell you that Singapore is where it's really clean, there are plenty of rules, they ban chewing gum, or cane people.
My best story is reading a comment online by some guy who was adamant that if you misbehave in Singapore, they will chop off your head. Like, which country still does that today? That was a true LOL moment for me but let me just put it on record right up front that capital punishment in Singapore has never involved chopping off any heads.
(Although there was that time someone got murdered and his limbs were chopped up and cooked into curry, now that's… gruesome)
I've written these lesser known facts about Singapore for several publications to date – This Culture Trip article I wrote about the 11 Incredible Things You never Knew about Singapore is my most updated rendition that I love best, but I'm pretty proud of this early article I did for Go See Write when I first started writing for them about the 5 things you didn't know about Singapore.
But here are 5 of my favourite weird facts about Singapore that I like to wow people with:
Singapore noodles does NOT exist in Singapore
Singapore noodles is one of those weird dishes that exists everywhere else in the world but Singapore. I like curry noodles but putting curry powder on dry vermicelli is just really weird and such a strange thing to associate with Singaporean cuisine. I assume it might have something to do with Laksa and spicy dishes we have in Singapore, but… no. Just no.
If you want a properly Singaporean noodle recommendation, there are a ton of options that locals love – laksa, wanton mee, bakchor mee, fishball noodles, mee goreng… I could go on! Here are 5 things you can eat for under S$5 in Singapore.
Most Singaporeans live in public housing
Public housing is something often associated with the lower income strata in most other nations, but in Singapore, 80-90% of the population actually lives in government housing. A lack of land meant that old villages were torn down and people were shifted into high-rise blocks of flats in the 60s and 70s.
Private housing is pretty expensive in Singapore, and public housing is encouraged to various government schemes and subsidies.
The national language is actually Malay
Even though Singapore is about 3/4 Chinese today, the early people in Singapore were Malay, also evident in the Malay culture of our surrounding neighbours like Malaysia and Indonesia. Singapore officially recognises 4 languages – English as a unifier and international language; Chinese, Malay and Tamil representing the 3 major ethnic groups in Singapore. Malay gets extra props as a National language in recognition of our roots – it's used in Singapore's national anthem and documents, though I'm kinda sad that we were never made to learn it in school.
I'm a Singaporean Chinese person who grew up in a mostly English speaking household. I consider English as my native language, Chinese a second language and unfortunately wouldn't even consider myself vaguely fluent in my Chinese dialects of Hokkien or Teochew.
When I'm travelling, I still get people who are surprised by my command of English, which used to really piss me off because I grew up speaking this of course I'm fluent, but I'm a little more understanding now considering how English is actually not that prevalent in Asian countries, and that Asians (and people in general actually) can be found all over the world, and expecting stereotypes based on how they look isn't particularly smart.
Singapore isn't 1 island, it's 63 Islands
People think of Singapore as one little island, but there are plenty of even littler islands, mostly found off the southern coast of Singapore. Many of these islands are used for industrial, military or non-commercial purposes, but you can visit many of them if you take the time to do so.
Sentosa is probably the most famous island that visitors flock to for Resorts World Sentosa, Universal Studios as well as the beaches. I've cruised around Lazarus Island and the southern islands before, and even scuba dived at Pulau Hantu and seen some surprising stuff. I really want to go to Pulau Ubin soon, and we're also very close to some of Indonesia's many Riau islands as well, like Batam and Bintan.
More than 1 Singapore exists in this world
We like to think of Singapore as unique, but did you know that there exists a few other places called Singapore in history? There was once an American lumber town in Saugatuck, Michigan called Singapore that has vanished and all that remains are postcards and memories. Somewhere in South Africa's Limpopo is a rural place called Singapore though not much is known about it. I found a Mount Singapore while looking at a map of Wilson's Promontory in Gippsland, Australia as well.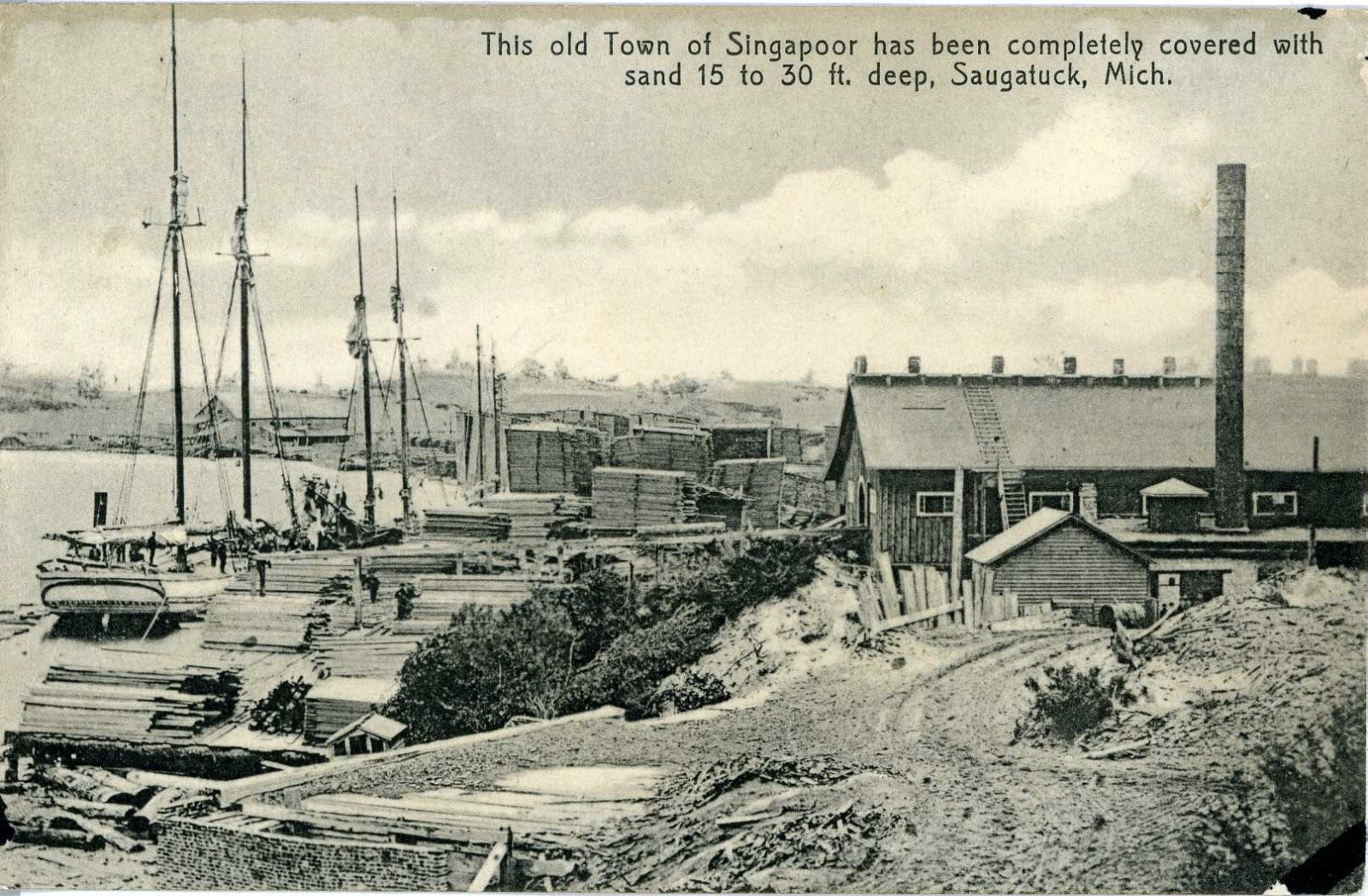 Want to read more about Singapore by a Singaporean? Check out all my Singapore related posts.