"Hi, I'm Jaclynn, and I'm a travel blogger from Singapore"
So I just spent 3 days clearing time off from work, most of it spent smiling at strangers and giving out my namecard, all in a day's work for a travel blogger visiting travel trade shows like ITB Asia to do a little networking.
 I've introduced myself as a travel blogger so many times that it's started to sound funny, the way a word makes less and less sense the more you repeat it. I've had 5 years to figure out the elevator spiel for a quick introduction or me and my blog, but it still takes me some time to really warm up and say hello to a complete stranger without tripping over my words.
I was approaching tourism folk from regions I'm interested in exploring more of next year – Europe, South America and of course Asia close to home – and it got me thinking a little bit about my travels as a travel blogger. My recent travels have largely been influenced by my blogging activity, through press trips opportunities or just hearing about new places. Like I might not have even known Gippsland existed if I never met the Destination Gippsland folk at a networking event, and I never would have ventured outside of Melbourne on an epic road trip. Ho Chi Minh City wasn't quite on my radar either until VietJetAir showed me that it could make for a fun quick weekend getaway.
But you don't have to be a travel blogger to travel, and most people do just that – travel to all sorts of places around the world without feeling the need to tell everyone else about it, the so-called 'real' travellers. On rare days that I despair at the state of my blog, I sometimes wonder – how and why did I end up on this path? Blogging is hard work, and I've invested a whole lot of time, money and effort into running my blog. Do I do it to feed my own narcissism? Am I really just out to score free trips?
Blogging for me began and still remains the main way for me to get my thoughts out coherently – there is more of an impetus to make sense when you have an audience reading versus secret scribbles in a private journal (I have more than a handful of unfinished travel journals on hand where my enthusiasm peters out at the end as proof). I spend a lot more time on blog posts and I am a little obsessive at getting the details right, because it's not just me reading and there is an obligation to represent myself well and not misinform other people. And ultimately when I have the chance to look back, I am glad for the effort I put into putting together my thoughts and memories.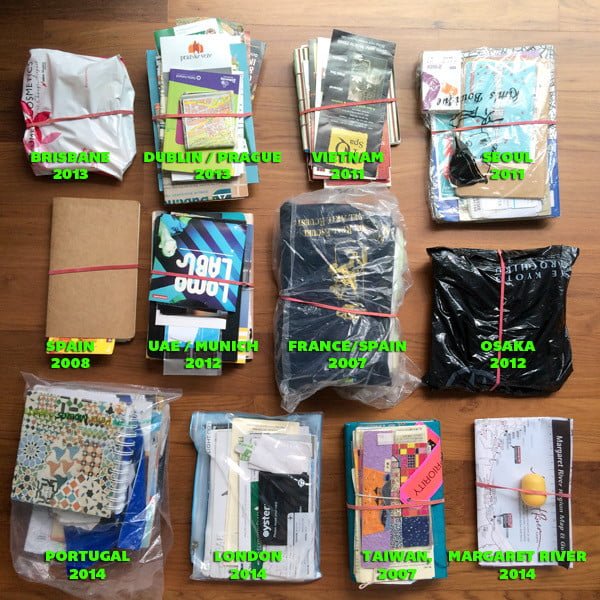 I also pay much more attention now as a blogger – left to my own devices I'm really quite a lazy person (the Singlish term would be 'damn nua', which is a description that 'lazy' or any other English description doesn't quite encompass properly). But travel blogging makes me plan my trips and not leave the details to others to settle, it makes me pay attention to things which I might have been content to ignore if I didn't have the instinctual 'this might make for good content' thought at the back of my mind. And it makes me more inclined to talk to others and interact and discover stories that I might have missed being my usual introverted self.
I've reached people I would never have known because of my blog, and whether it's someone leaving a comment or grabbing a drink with me, I can't help at marvel how this little space on the internet has somehow managed to connect me with the rest of the world.
Also, I have much, much better photos of my trips now. I'll never be some professional DSLR-toting photojournalist, but it is nice looking back at my recent trips and seeing good pix that I took on my own. That probably wouldn't have changed if I didn't start blogging – I was always a little trigger happy with the camera, but never that concerned about the actual quality of my pix.
But my style as a travel blogger has evolved in the 5 years (!) that I've been blogging, and while I'll probably keep experimenting to see what works best, the thing that will never change is that my travel blog is always gonna be reflective of me, whether or not I remain an occasional traveller (gasp) or somehow make the jump to doing it as a business. Authenticity is essential, and most people can tell whether you are putting it on or not.
In the meantime I'm just gonna keep chugging along – thanks again everyone who's been supportive of this lil' ol' travel blogger's journey, whether I've made you take multiple jumpshots of me on trips or someone who's shared a blogpost with a friend!
How do you like to travel? Head this way to learn more about How I Travel and see how similar or different it is from your own style.