While researching for my weekend trip to Shanghai with Spring Airlines, I came across Shanghai Street Stories, a lovely blog focused on Shanghai's architecture and was intrigued by her description of Shikumen, beautiful looking stone houses that are a big part of Shanghai's historical culture.
The owner of Shanghai Street Stories Sue Anne very kindly agreed to meet up with me and give me a quick tour and rundown of Shikumen in Shanghai. It turned out to be a very educational experience indeed, as she brought me to Zhang Yuan 张园, or Zhang Gardens, a private housing settlement for a walk-about, and then to Tianzifang 田子坊 later on for a more modern take on Shikumen.
While I can't say I remember everything she told me exactly, I definitely can appreciate and understand the history and culture of this architecture a little more. Also, I had the rare opportunity to actually walk through one of these Shikumen houses, which was quite an interesting experience.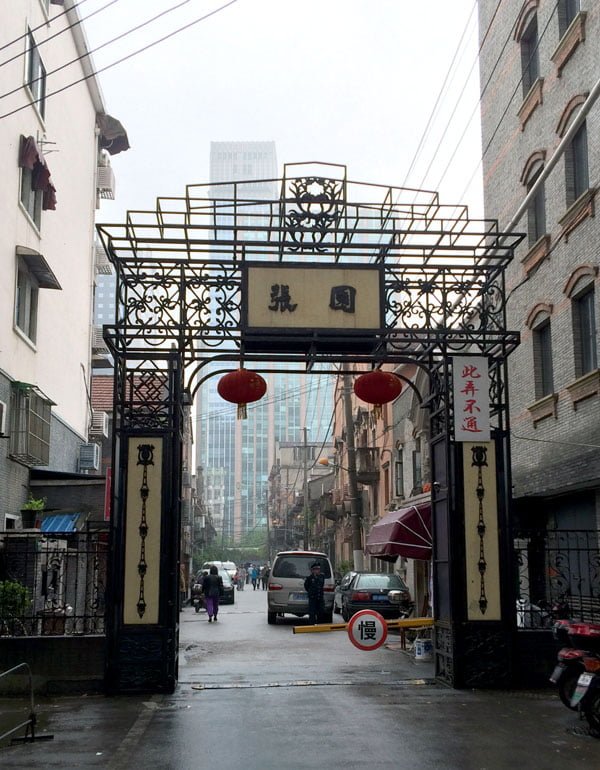 What are Shikumen?
Shikumen 石库门 (or literally Stone Warehouse Gate) is used to describe a particular traditional style of housing found in Shanghai that combines Western and Chinese elements together, a layover from the days when European developers were figuring out housing development in Shanghai. Typically, it's a long and narrow 2-3 storey stone building with a courtyard in the front and several rooms in its various levels.
Unique to Shanghai, sadly not many of the original structures still remain as they are torn down in the name of progress, kinda like Singapore's own shophouses. A popular area which still retains the original Shikumen is Tianzifang, though the houses have been refurbished and repurposed into hipster shops.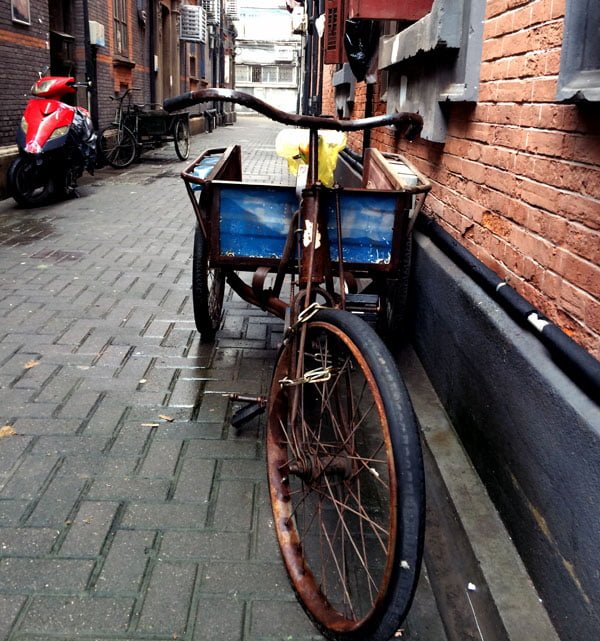 Another term you'll often hear in relation to Shikumen will be Lilong 里弄 or Longtang 弄堂, which quite loosely refers to the collective settlement in which you can find Shikumen houses.
Shikumen are usually built in a cross-grid system, where Li 里 are the main roads that run through the settlement and often have little shops along it (I saw a community hall, some eating places, and a hairdresser even), with several Long 弄 or narrow alleyways running perpendicular to them in which the Shikumen are neatly lined up side by side, all facing the Chinese-preferred North-South direction.
Still, it's easy to get lost and disoriented – I never quite knew where I was at any one point!
Because the houses were generally quite narrow and small, some of the amenities like sinks and toilets were places in the Lilongs, and most of the time residents spent their time hanging out outside their houses and formed a close-knit community that way. In my head that seems akin to kampung style culture back in the olden days of Singapore.
The front doorways of the Shikumen are usually quite grand looking, and have some auspicious name above the doorway. They usually open up into a small courtyard, before the actual entrance into the house. Extended families used to stay together in one Shikumen house, and later on in the days of communism, various families were squeezed into these narrow houses.
Sue Anne had visited Zhang Yuan several times before, and even made friends with some of the residents along the way, one of which was this little old lady who let us walk through her house.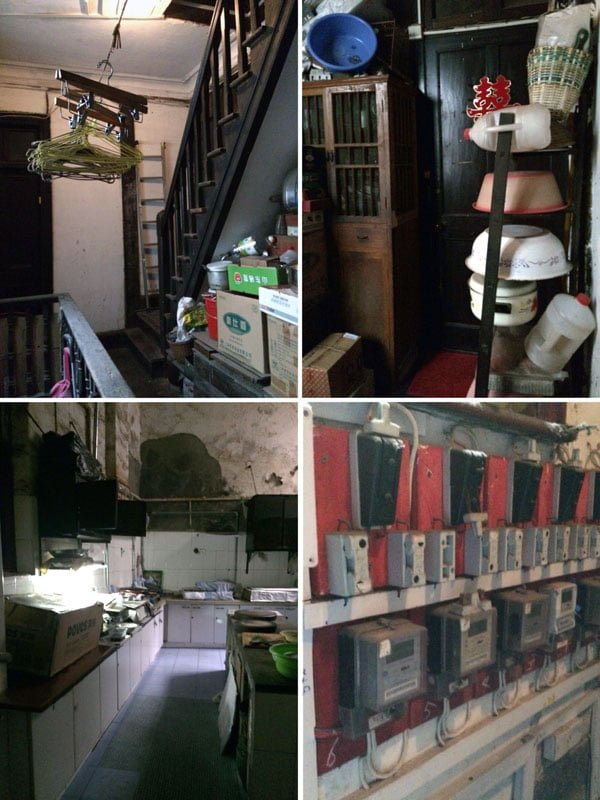 Walking through one of these houses was quite the experience. The house was really narrow, and a little claustrophobic and dark; the one thing I noticed was the intense quiet that closed in on me as soon as I entered the house, but perhaps that might be in part due to the fact that most of the Shikumen houses aren't in very good condition nowadays, and these days mostly poorer old folk and cash strapped immigrants to Shanghai are found living in these settlements, which seems to me like quite a sad fate for such an iconic part of Shanghai's culture and history.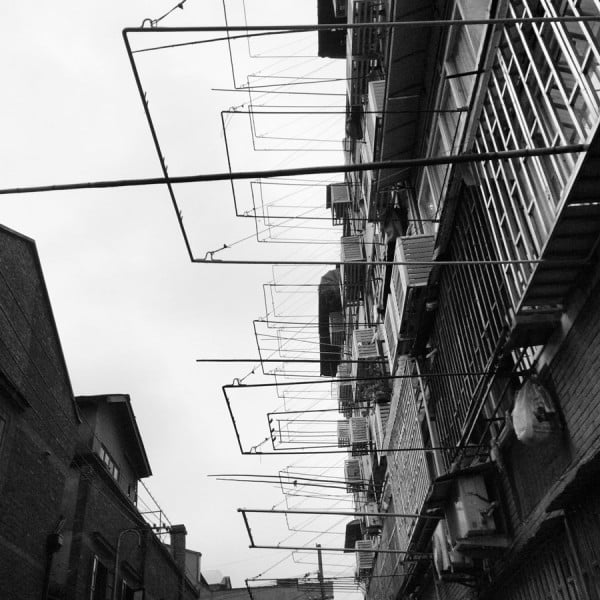 Once again I have to thank Sue Anne for an awesome tour and taking time out of her busy schedule for me. For those who want to know more history and facts, refer to this detailed thesis on Lilong housing for more scholarly reading.
---
How to get to Zhang Yuan
Zhang Yuan is located at We walked from the subway stop Nanjing Road West 南京西路 (Exit 4) – look for Taixing Road 泰兴路 and head down it. You can find some other photos of Zhang Yuan here. It's a residential area so please be respectful of the people living there and don't go wandering uninvited onto private property.
Another nice example of Shikumen and Lilong housing that Sue Anne recommended can also be found at Cite Bourgogne, which despite its very fancy French name, is actually rather traditional looking. You can walk from there to Tianzifang directly – Check out this post at ShanghaiSquared for more details.
---
Looking for more posts about Shanghai? Why not check out all my other China posts too.