When I was asked if I had visited Melbourne before, I remembered that I had 11 years ago – a family road trip along the Great Ocean Road where we drove from Melbourne to Sydney and saw the less-than-12 Apostles and the Blue Mountains. But on further pondering, I realised that I didn't have any impression of Melbourne City, other than a strong memory of my Dad complaining how expensive it was to park the rental car in the city centre.
Not that surprising perhaps – I dug out my old photos and I found literally one shot that I took of Melbourne, most likely taken from the window of the apartment we stayed in for the night before hitting the Great Ocean Road towards Sydney the next morning.
So have I really been to Melbourne before? Perhaps the answer should have been: not really.
When the Jetstar folk reached out with a media invite to visit Melbourne on their new Dreamliner 787 flight between Singapore and Melbourne over the SG50 long weekend, it was a bit of a no-brainer for me. Making full use of the long weekend for travel, check! (Sorry Singapore, I love you and it's a big milestone year but I'm also quite pragmatic about how much leave I have left for the year… 10 days of travel with just 4 days of leave is a steal!)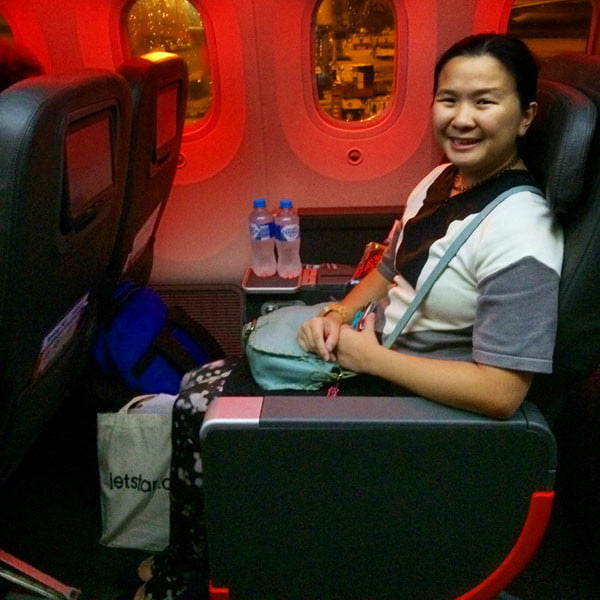 The Jetstar flight itself was pretty cool – the Dreamliner-787 is a step up from your older plane models, and we were flown up both ways on Business Class which means perks like priority boarding, having inflight entertainment and a decent recline among other things.
Read my full review about the Jetstar flight from Singapore to Melbourne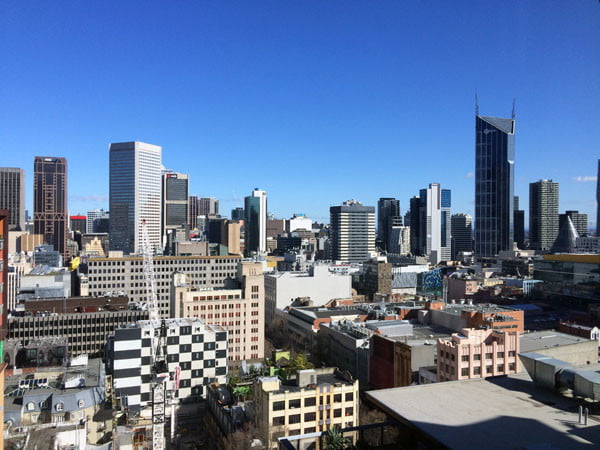 Melbourne itself was a treat – the Tourism Victoria folk had planned an action-packed itinerary so we could see as much of the region's highlights in just 3 days. We got a taste of Melbourne's famous laneway and cafe culture, as well as visit some popular day trip locations like Yarra Valley and experience snow in Mount Buller!
I'm really glad I made the decision to extend my trip for the following week, as it gave me more time to explore Melbourne City more thoroughly – I got to try out a lot of the cafes that were pointed out to us and really experience the Melbournian eating culture.
Read more about my cafe recommendations in Melbourne
I also got indulge in as much of the street art that I could soak up, check out the Fitzroy/Collingswood/Brunswick area and meeting up with friends living in the city.
Read my detailed guide on where to find street art in Melbourne
I was also very eager to see other regions outside of Melbourne – Australia is such a large place, surely there is more to see than the popular cities of Melbourne and Sydney? So I reached out to the Destination Gippsland folk who set me up with a self-guided roadtrip to the South-eastern region just 2-3 hours outside of Melbourne, and I feel quite privileged to say that I've explored an area that I think lots of non-Australians might not be as familiar with.
Where on earth is Gippsland you ask? Basically it refers to most of the region in the South-East of Australia. We covered 731km in 4 days, driving to the tiny town of Walhalla, visiting Wilson's Promontory, stopping over in Bear Gully and looping back through Inverloch and San Remo before spending a final day in Melbourne City.
Read more about my time in the little town of Walhalla with just 12 permanent residents
See why you need to check out the beautiful national park Wilson's Promontory for yourself
Driving around on my own is quite a different experience from going on a roadtrip with the family – for one I was usually the navigator figuring out maps or just spacing out in the back of the car. As the sole driver on this trip, I had to be more concerned with where I was going and making sure I didn't run over any wildlife, though being able to drive through such beautiful landscapes was such a pleasure.
Props to my travel companion A who made an ace navigator because seriously, our GPS was quite shitty. Half the places we wanted to get to didn't seem to exist, and quite often it would point us in the wrong direction. Give me old school maps and good ol' street signs any day.
But all in all, 10 days in the Victoria region is just the tip of the iceberg – as with most places I still feel there's so much left to see, and I need to go back at some point to see more!
So many people to credit: Much thanks to Tourism Victoria and Jetstar for the invite up to Melbourne, especially to the lovely HM, Ty and T for taking care of us the whole trip, making sure we get where we needed to go! Also to the wonderful Destination Gippsland folk A and P for putting together my itinerary and making my Gippsland Road Trip possible. Telecom Square who kept me connected on the road, making my instagram and snapchat updates possible. Of course my fellow media folk and the rest of the people I met throughout this trip who made it both educational and fun.