Here's a new feature I'm starting up on The Occasional Traveller! When I'm back in Singapore and stuck at work, one of my favourite ways to get myself wanderlusting again is to set my computer's desktop wallpaper to a favourite picture from my last trip, just to remind myself of how great it was and to get going again!
Right now, here's how my desktop looks like: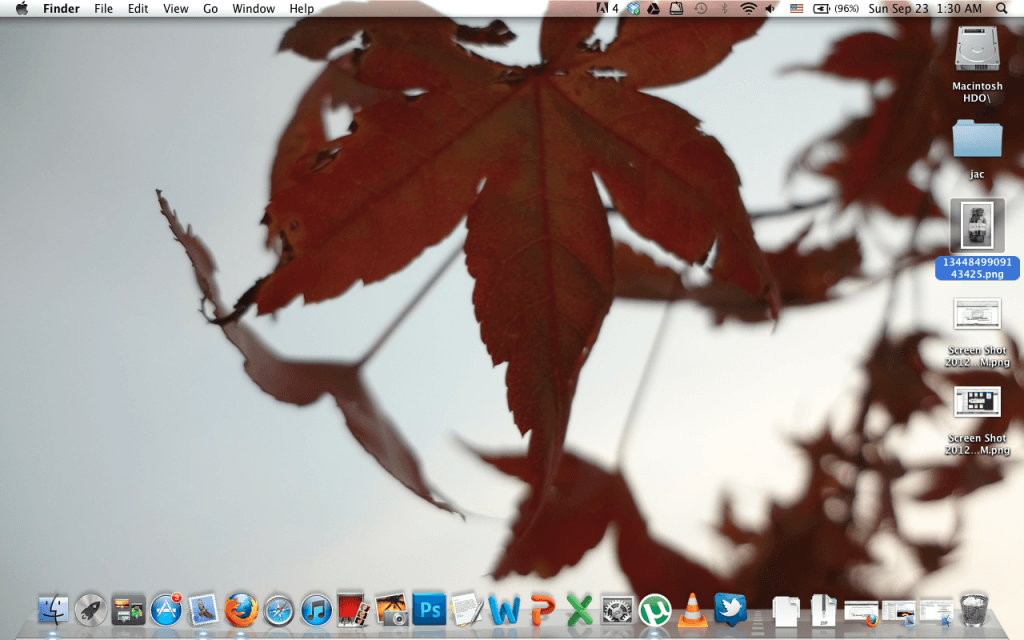 I'm particularly fond of maple leaves, something we don't have here in Singapore, and the beautiful deep orangey-red colour is reminiscent of autumn and cooler weathers, something we don't have here either. Well these leaves were taken outside the Fushimi Inari temple in Kyoto on the trip to Japan earlier this year, and it was sweltering hot, not at all autumn-like! It was evening when this picture was taken, hence the slightly dusky sky.
Missed the past Wallpaper Wanderers? Check them out here