Gyeongbokgung is the most important of the 5 Joseon Dynasty palaces in Seoul, Changdeokgung or the Eastern Palace is often thought of as the most beautiful one. While Changdeokgung was intended as a support palace, it ended up being the most lived-in palace, and where the last of the Joseon dynasty passed away in the 1960s, about 500yrs after they built these palaces.
The UNESCO World Heritage awarded Changdeokgung's layout was planned to harmonise with its natural surroundings, and most people who visit it take the time to do the 'secret Back Garden' or the Huwon tour – though can you really call it a secret if it takes up 60% of the palace grounds? It was built as a respite for busy royals to relax and unwind from the rigours of palace duty.
Changdeokgung 창덕궁
I think the Joseon Dynasty architecture is quite stunning, but I'd just seen Gyeongbokgung the day before so it personally didn't feel very different to be. I took an English guided tour but you can walk around on your own in the palace if you wanted to.
---
Huwon 후원
Visiting Huwon is a separate tour from the main palace tour and actually lasts longer (1hr 40 min) and costs more (5000 won)! Conveniently though, if you catch the 1030am english palace tour, you should finish in time and right near the Secret Garden entrance and just in time for that tour at 1130am, which is essential because while you can explore the palace on your own, you have to join the tour for the secret garden.
The Secret back garden is more of a secret forest than a garden – wear good shoes and remember that while the king had his palanquins and horses, you're stuck walking on foot in this hilly area, servant style.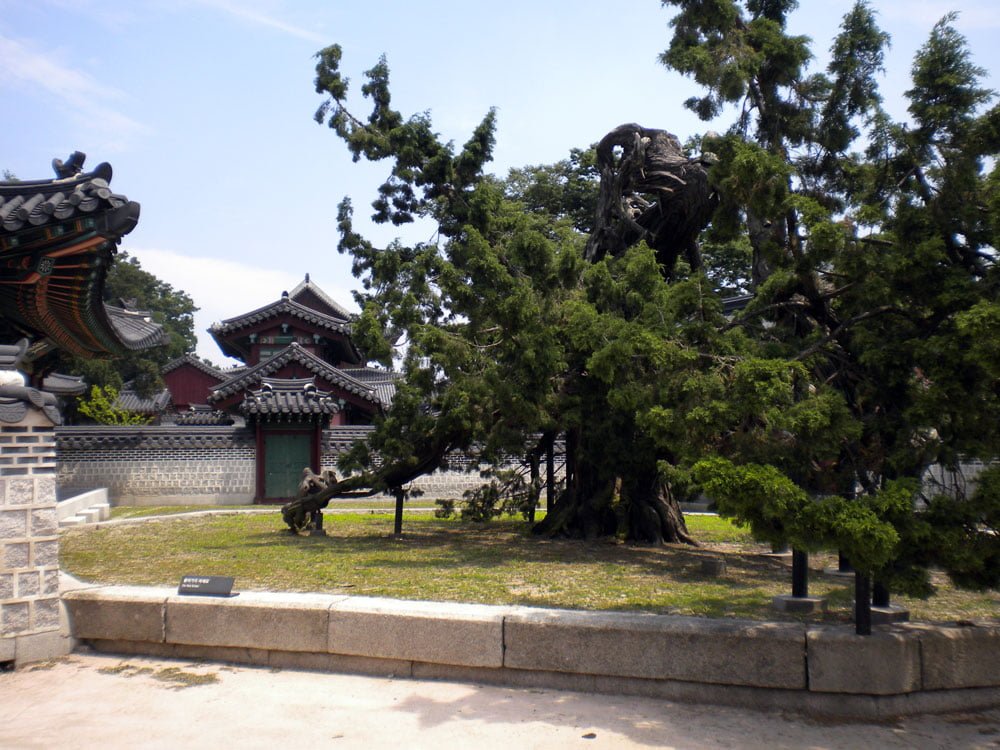 ---
Plan your trip
Hours: 9am – 5pm (dec-feb) / 530pm (mar & nov) / 630pm (apr-oct)
Closed on Mondays
Free English tours (Tours in Korean, Japanese and Chinese also available):

Palace: 1030am, 230pm lasts about 50mins
Secret Garden:  1130am, 230pm, lasts about 1hr 40 mins

Admission Fee: Palace – 3,000 won / Secret Garden – 5,000 won

You can get a combined ticket for 10,000 won if you plan to visit the other palaces/Jongmyo. If you plan to do Changdeokgung and the Secret Garden and another place, you save a little bit with this ticket
Getting There
Changdeokgung can be accessed via Subway (Anguk Station, Line 3, Exit 3)
Around the area
Changgyeongung is also one of the 5 grand palaces of Seoul, and you can enter at the same place where you take the Secret Garden tour (the gates are next to each other). It's closed on Mondays like Changdeokgung
West:

You can walk to the Bukchon Hanok (residential area made up of old Korean style houses) and then to Samcheongdong (an upscale indie sorta neighbourhood) which is closer to Gyeongbokgung
Gyeongbokgung, the other palace I visited is on the other side of the Bukchon Hanok, it's possible to do both palaces in the same day, but note that Gyeongbokgung is closed on Tuesdays.

South:

the artsy area Insadong is walkable from the palace, I walked to Insadong after I was done with Samcheongdong and Bukchon Hanok
Also nearby if you're tired of palaces: Jogyesa (A buddhist temple in the middle of the city next to Insadong) and Jongmyo shrine and park (where the rites for the dead royalty are conducted and their tablets kept is pretty close by, just south of Changdeokgung)
Read more of my posts on Seoul, or check out other parts of South Korea to visit.