These beautiful maps by Henry Hargreaves and Caitlin Levin caught my eye with their beautiful use of colour, pattern and awesome design (Typography by Sarit Melmed). They might seem fairly normal at first, but look more closely and you'll notice that each map* is made up of very carefully aligned pieces of food, and food that's closely related to the country/continent* it represents!
Inspired by travel and a fun interpretation of food from around the world, Food Maps was created by Hargreaves and Levin with 100% real food. Take the time to watch the video of the behind the scenes action right at the bottom of this post – it's well worth seeing how Hargreaves and Levin painstakingly assembled these things of beauty.
Have a look at all the maps* below. I wonder how a Singaporean version might have turned out? There would be a lot of food choices that's for sure!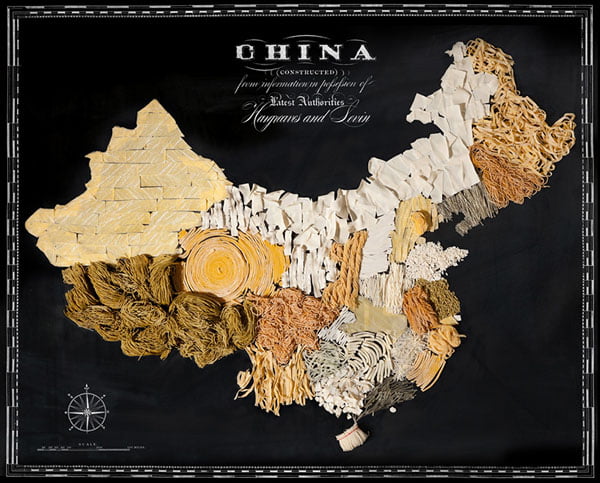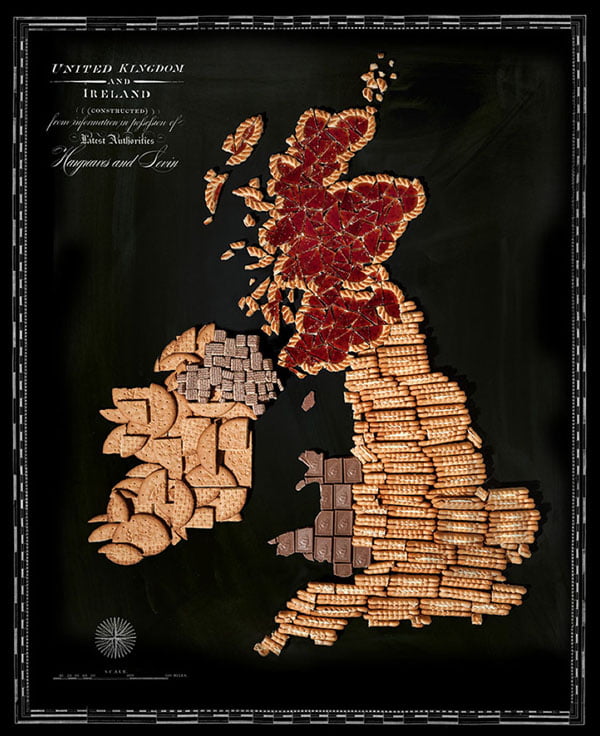 Photos used with permission by Henry Hargreaves
Is your country listed? What food should your country be made out of?
*EDIT: Since a commentor pointed it out, I changed 'country' to better reflect that Africa and South America are not individual countries. Thank you and I take the point that it was inaccurate and apologize if anyone was offended, but I hope you looked at these beautiful artworks and had more to take away from it than my semantic error.